Hey ya'll! Spain was a whirlwind trip to say the least! I'm so happy I finally get a chance to tell you all about my favorite places there! This will be the first of three posts dedicated to Spain. I visited SO MANY places in Spain and it's only right to start off this series with my favorite city of all, Barcelona! I've lined up TEN of my favorite spots and tips for each one when you visit.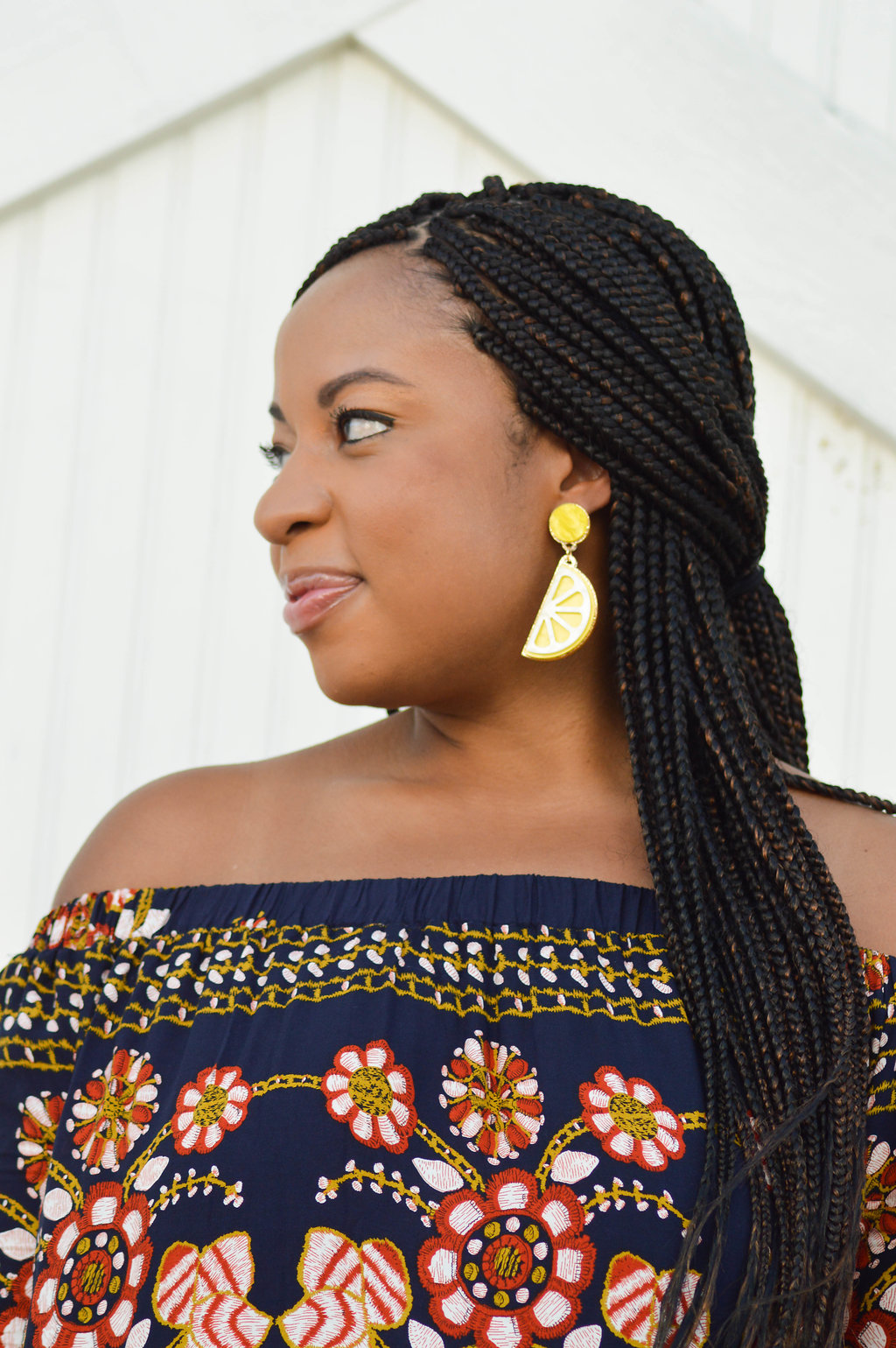 1) Sagrada Familia
The Sagrada Familia is one of the most popular designs by architect, Antoni Gaudí. The construction began in 1882 and is still being built. Builders hope to finish construction by the centennial of Gaudí's death in 2026. The cathedral is a very large place! When you go, I suggest allowing enough time to walk around, explore, and take in the beautiful design of it all. We took the tour to the top of Sagrada Familia by riding up one of the towers via elevator. At the top is the most beautiful view of Barcelona.
Kenya's Tip: Before you visit, call and ask what time the crypt is open on the day that you plan to go. The Sagrada Familia is Antoni Gaudí's final resting place. You can visit the crypt and pay your respects to one of the greatest architects of Spain's history.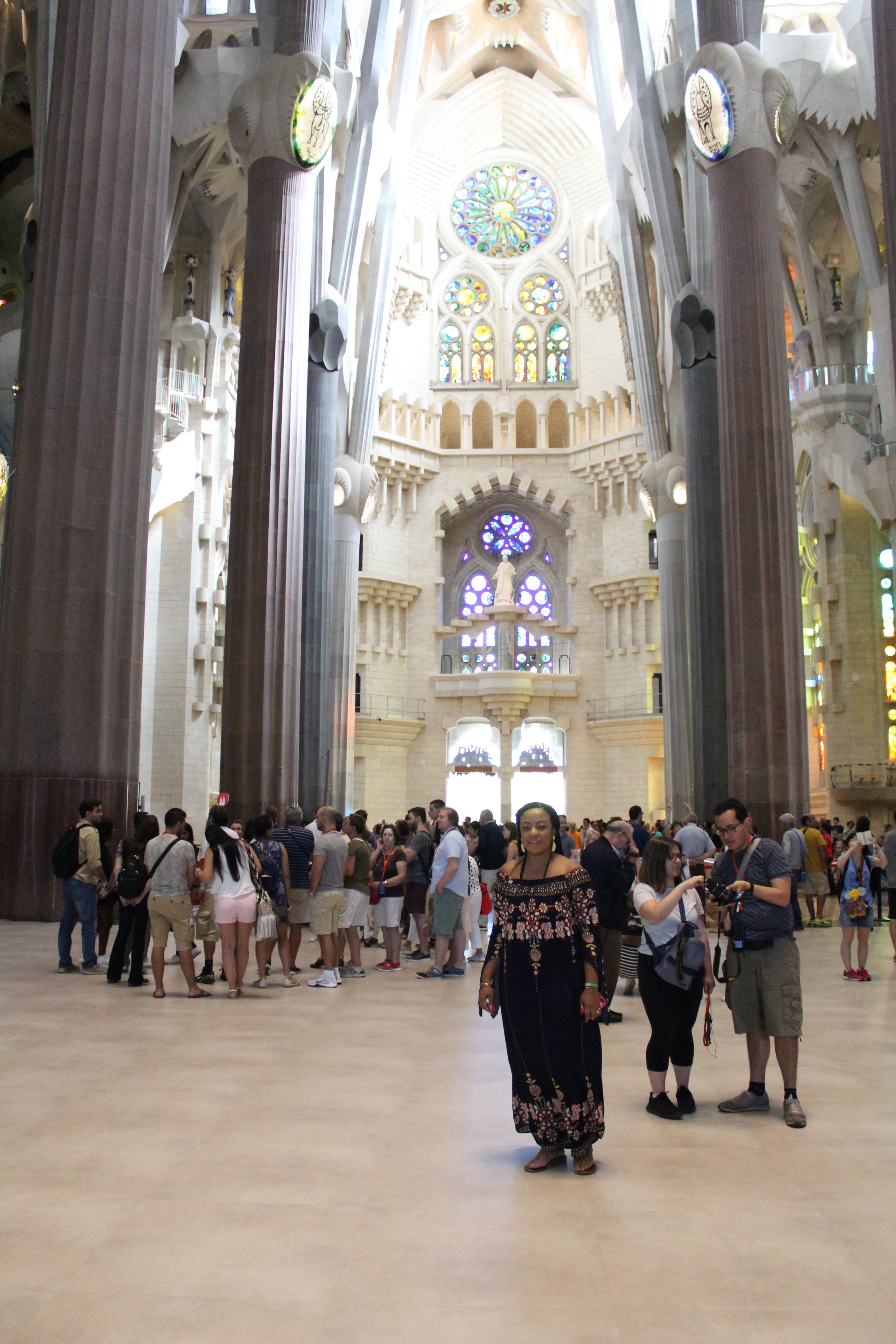 Opening Hours: Nov-Feb 9am-6pm, Apr-Sep 9am-8pm, Mar/Oct 9am-7pm
Admission: €15-€29
Phone Number: 93-207-30-31
Address: Plaça de Gaudí, 253, 08013 Barcelona, Spain
2) Casa Batlló and 3) Casa Milà 'La Pedrera'
Casa Batlló and Casa Milà are two other great works of Antoni Gaudí. Casa Batlló is a home built for a middle class family that was refurbished by Gaudí in 1904. You will immediately notice Gaudí's celebration of nature in this exquisite work of art. Casa Milà or La Pedrera is an apartment building also designed by Gaudí. It was built between 1906 and 1912. The rooms are a DREAM and if I lived in 1900's Barcelona, I would definitely choose La Pedrera!
Kenya's Tip:
Casa Batlló – There is a yellow wall on the back porch perfect for photos! You can see my photo below!
Casa Milà – Make sure you visit the roof! The chimneys at the top are said to be visual inspiration for the Star Wars films!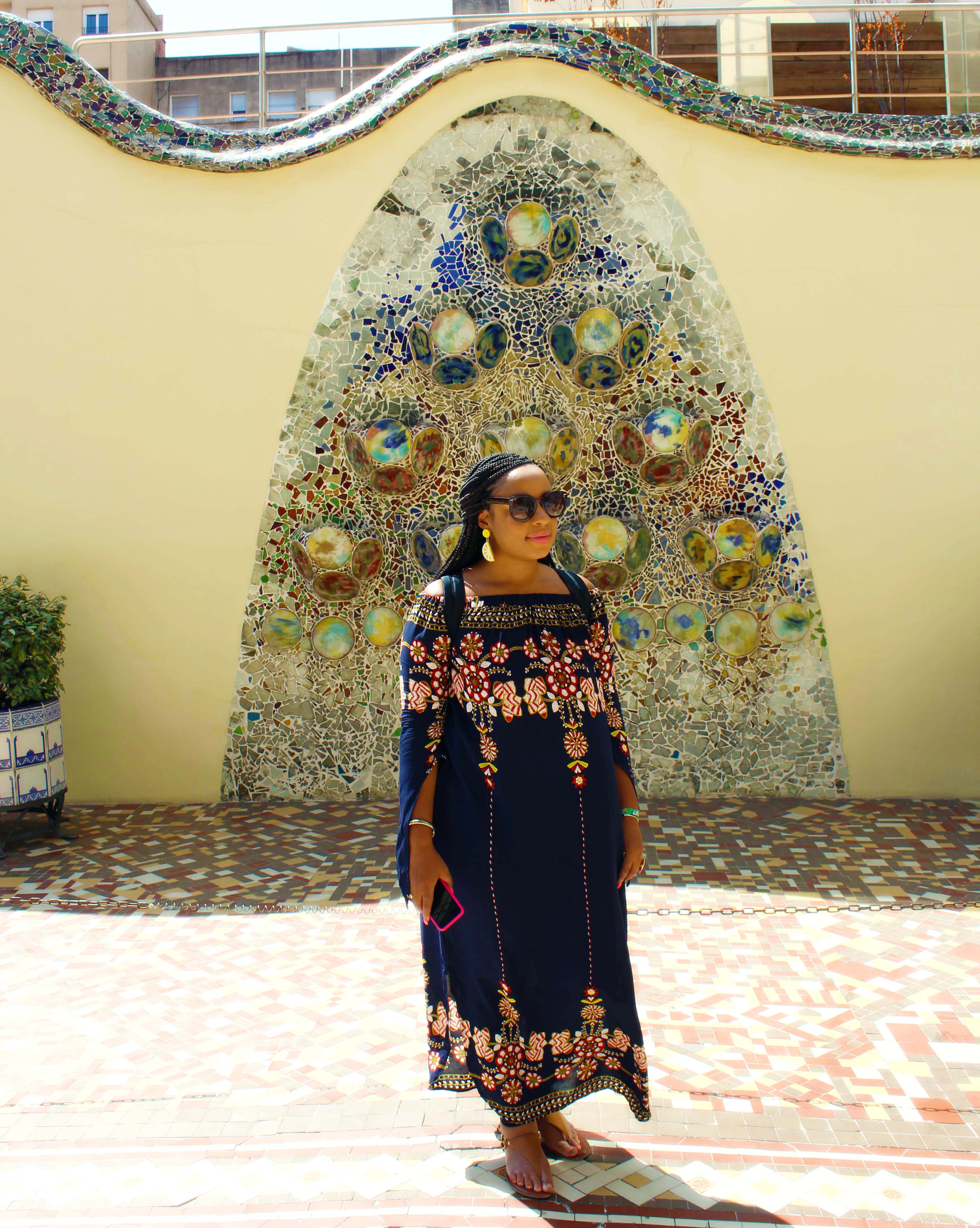 Casa Batlló:
Opening Hours: Mon-Sun 9am-9pm
Admission: Adult €23.50, Child €20.50
Phone Number: 93-488-06-66
Address: Passeig Gràcia, 41, 08007 Barcelona, Spain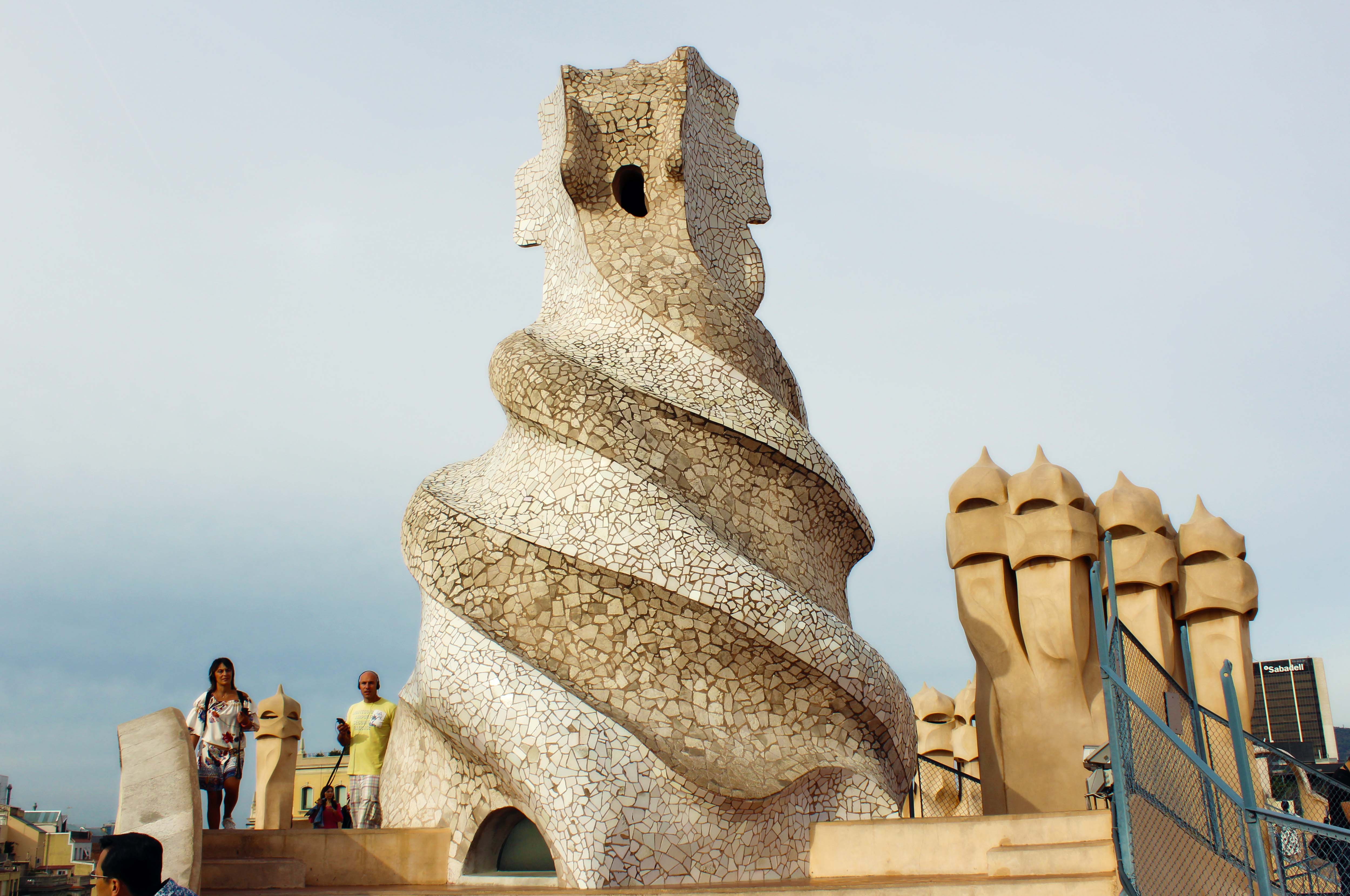 Casa Milà:
Opening Hours: Mon-Sun 9am-8:30pm, 9pm-11pm
Admission: €22-€29
Phone Number: 93-484-59-80, 93-484-59-00
Address: Carrer Provença, 263, 08008 Barcelona, Spain
4) Plaça de Catalunya, 5) La Rambla and 6) El Corte Inglés
The city's busiest square is Plaça de Catalunya. There are several historic monuments as well as works of art by Pablo Gargallo, Josep Llimona, and Josep Clara. If you visit this area at night, there are also fountains that light up. La Rambla is a place to see and be seen! It is a boulevard that is about 1.2 kilometers long. There are stores to shop, street performers, and street vendors! El Corte Inglés is located within Plaça de Catalunya and it is the largest department store chain in the country. There are specialty stores as well as leading brands within this 9 floor building.
Kenya's Tip: These three places are all within walking distance of each other. There are also several metro stations nearby. I suggest saving these for a day on your trip where you would like to relax and shop and do not want to do a lot of walking! You can spend a whole day here taking photos, going on tours, and finding souvenirs! 
7) Palau de la Música Catalana
I REALLY enjoyed the guided tour of Palau de la Música Catalana !! Do not leave Barcelona without visiting this place!  On the guided tour, you have the opportunity to hear the great organ play and the incredible acoustics of the building.
Kenya's Tip: The theatre is still being used for regular performances. While planning your trip, see if there will be any shows while you are in town!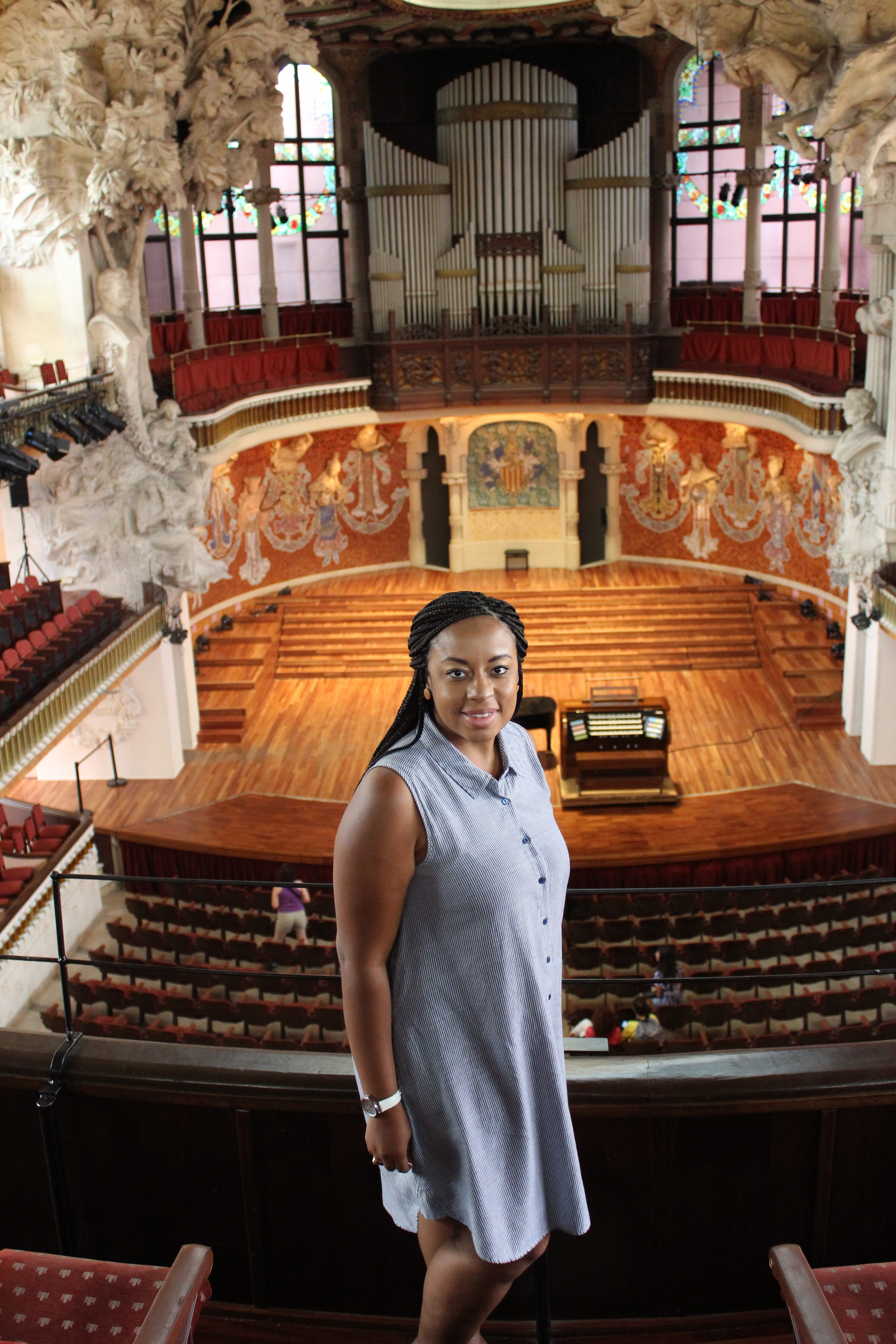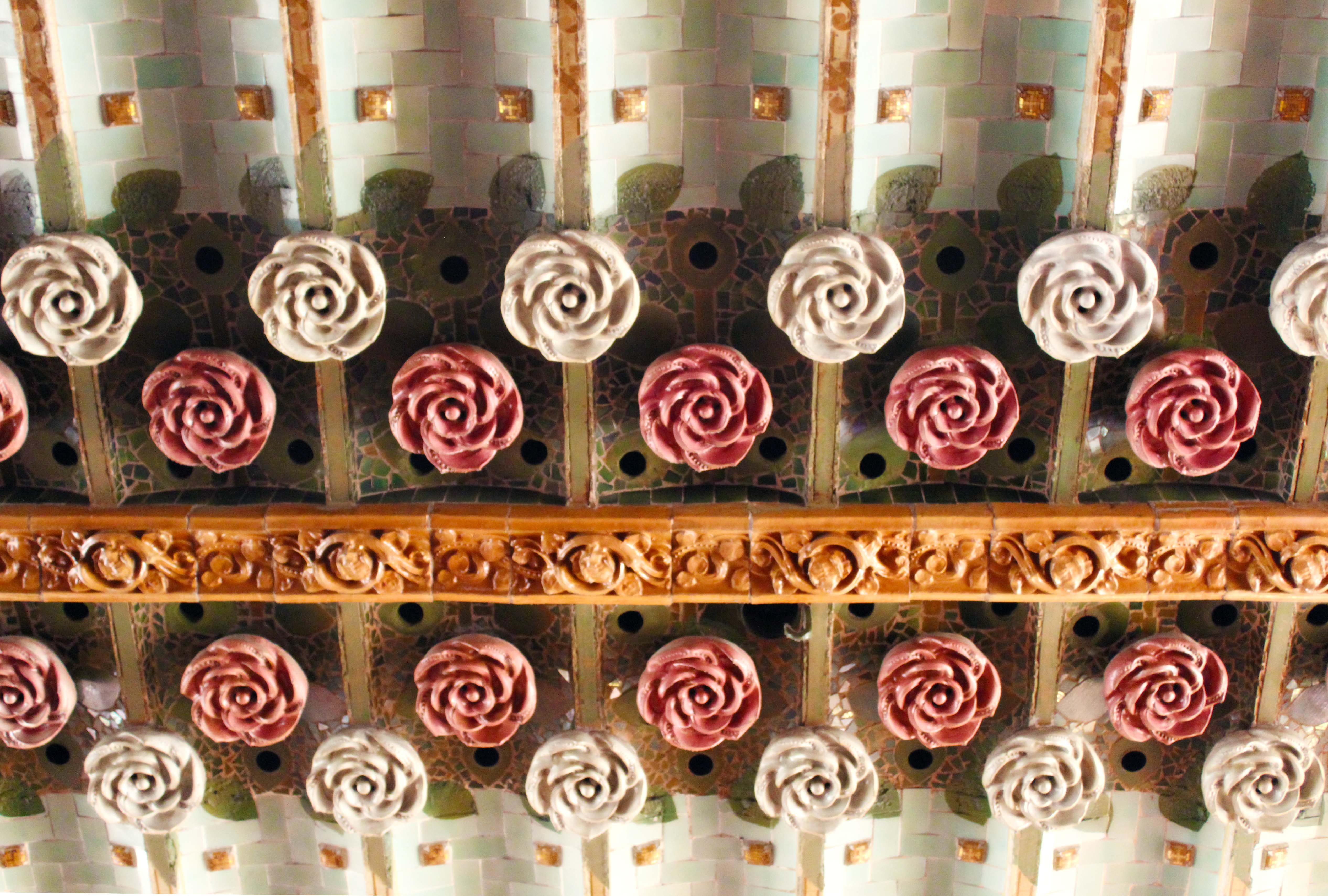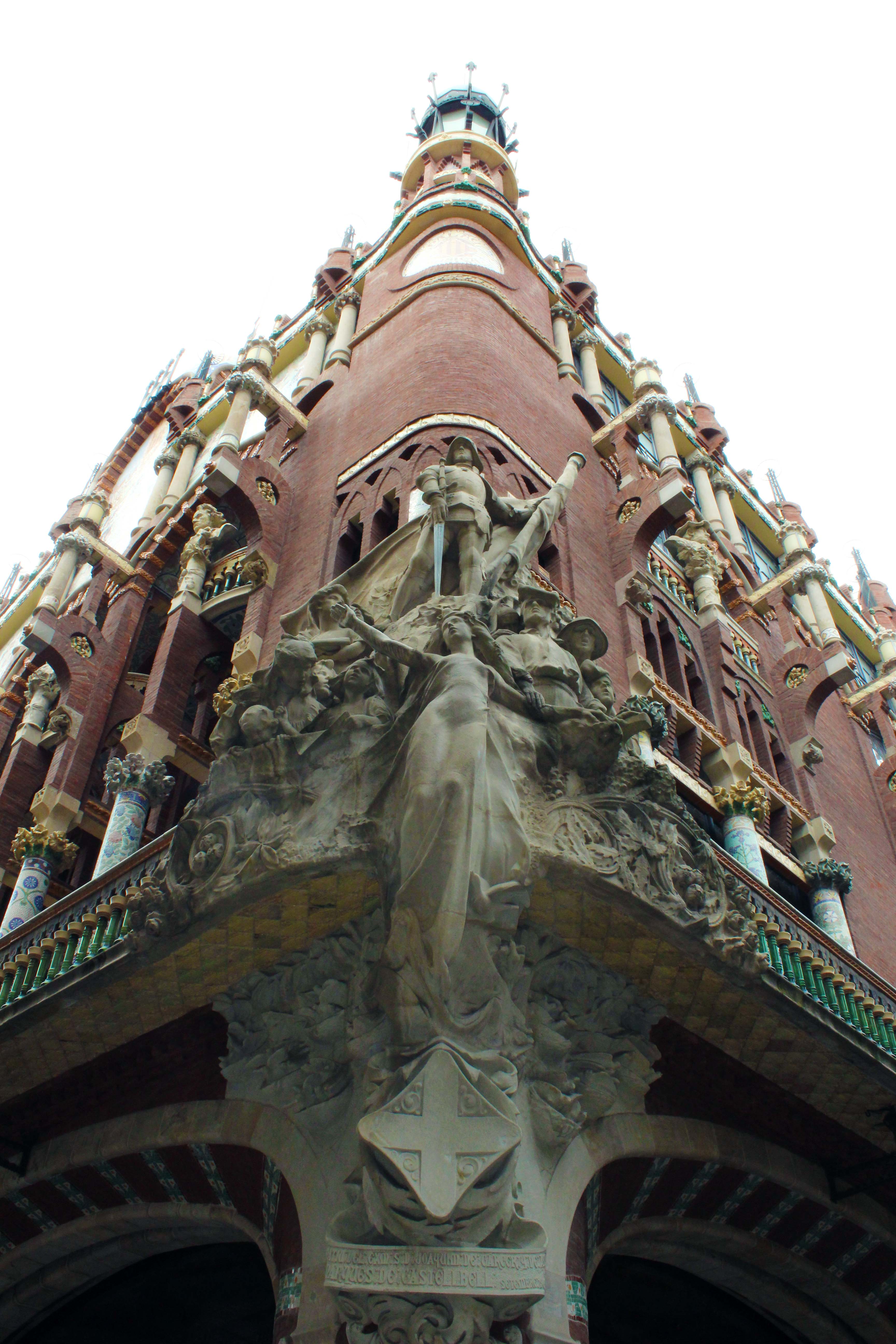 Opening Hours: Guided tours Sept-July 10:00am-3:30pm, Aug 9am-6pm
Admission: €18
Phone Number: 93-295-72-00 for information, 902-442-882 to buy tickets
Address: C/ Palau de la Música, 4-608003 Barcelona, Spain
8) Park Güell
The construction of Park Güell began in 1900 and was finished in 1914. It is a unique park designed by Antoni Gaudí himself! One of Gaudí's former homes is also here and is filled with furniture that he also designed.
Kenya's Tip: Wear comfortable shoes! If you plan on touring the entire campus, be advised that there are many hills and lots of steps! 

Opening Hours: Apr-Sept. Tue-Sun 10am-8pm, Oct-Mar 10am-5.30pm
Admission: €12
Phone Number: 93-317-39-74
Address: Carrer Nou de la Rambla, 5, 08001 Barcelona, Spain
9) Arc De Triomf Barcelona
The Arc De Triomf was the main entrance gate to the World Fair of 1888. This is the second Arc De Triomf on my travel diary and I intend on visiting many more!! The symbols at the top are dear to me because they are intended to represent Barcelona's respect for visiting countries.
Kenya's Tip: There is a really good Japanese buffet across the street called Wok after you visit the Arc! The place is also good for children and the price is reasonable at €11.

Address: Passeig de Lluís Companys, 08010 Barcelona, Spain
10) Picasso Walking Tour and Museum
We joined the Picasso walking tour that began in the Plaça de Catalunya and ended at the Picasso Museum. The tour was very educational and listening to the story of Picasso's life and viewing the buildings where he actually was a resident, made seeing his actual artwork all the more enjoyable once we reached the museum. Below is one of Picasso's actual works of art that we were able to view on the walking tour (you are not allowed to use a camera within the Picasso Museum).
Kenya's Tip: I suggest checking Viator.com for a list of walking tours because there are several to choose from! 
As I said above, Barcelona is my favorite city in Spain and I am grateful for the chance to have traveled to this city! I hope these tips help you when you visit. For those of you that have been, what are your favorite places to see? Message me or leave a comment!

Dress by SHEIN
Earrings by Macy's
Shoes from SODA