It's finally the holidays which means we can all relax and enjoy ourselves. Celebration calls for gift giving, parties, and cocktails! Have you heard of the product, Never Too Hungover? It is the best ingredient to go along with all of the holiday cheer! Never Too Hungover prevention is a recovery drink that contains electrolytes for rehydration, B Vitamins for energy, and nutrient replenishment to help avoid hangovers! I'm so excited to share two cocktail recipes that go PERFECT with this product!! Enjoy!
---
Christmas Cocktail
40z. of Pineapple Vodka – I used Ciroc
40z. of Pomegranate Liqueur – I used Vedrenne
Splash of Lime Juice
Mix in one serving of Never Too Hungover Prevention
Tip: Get SUPER generous with the pineapple and lime juice by adding a little more than the recipe calls for – it will taste so good!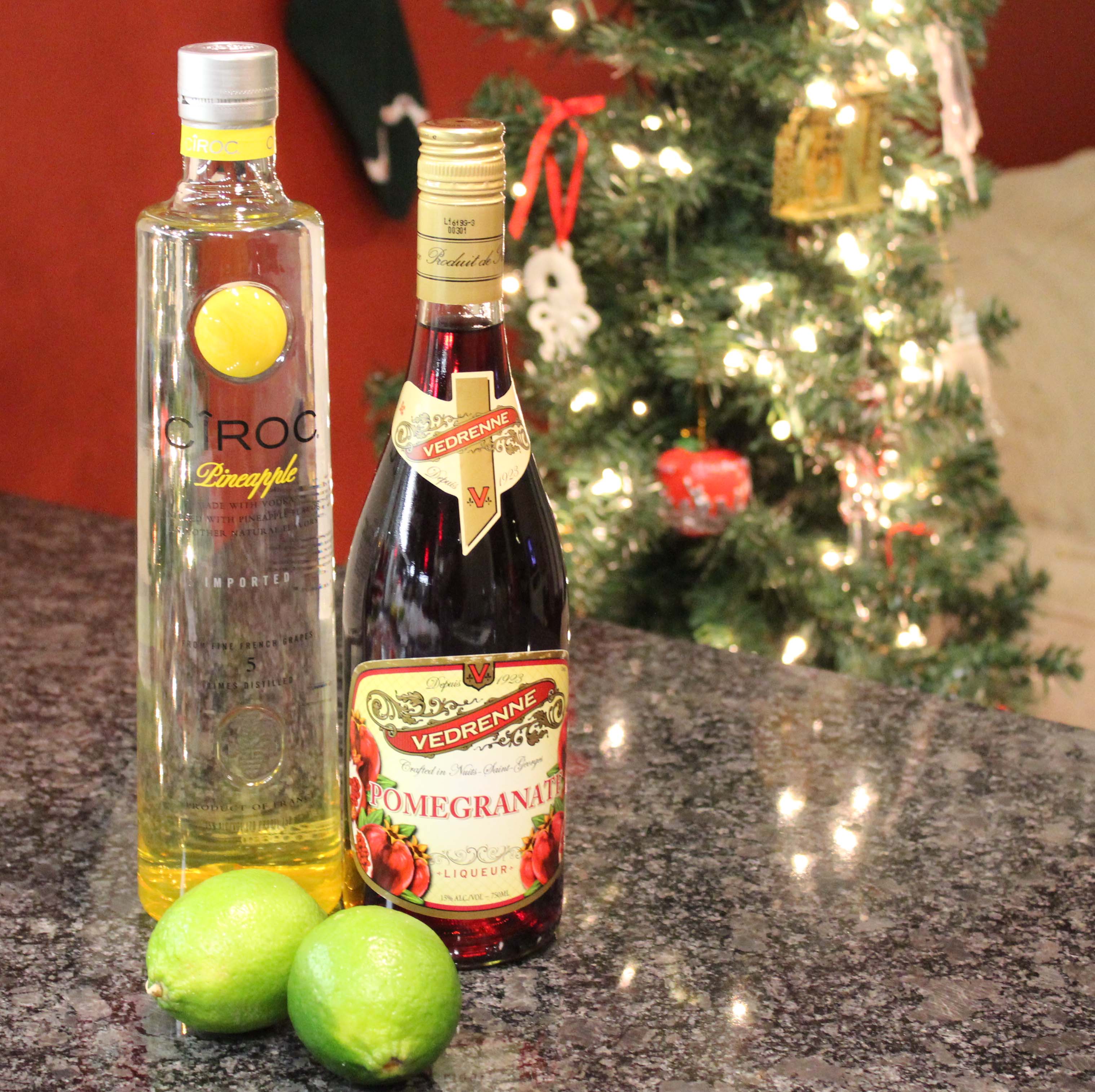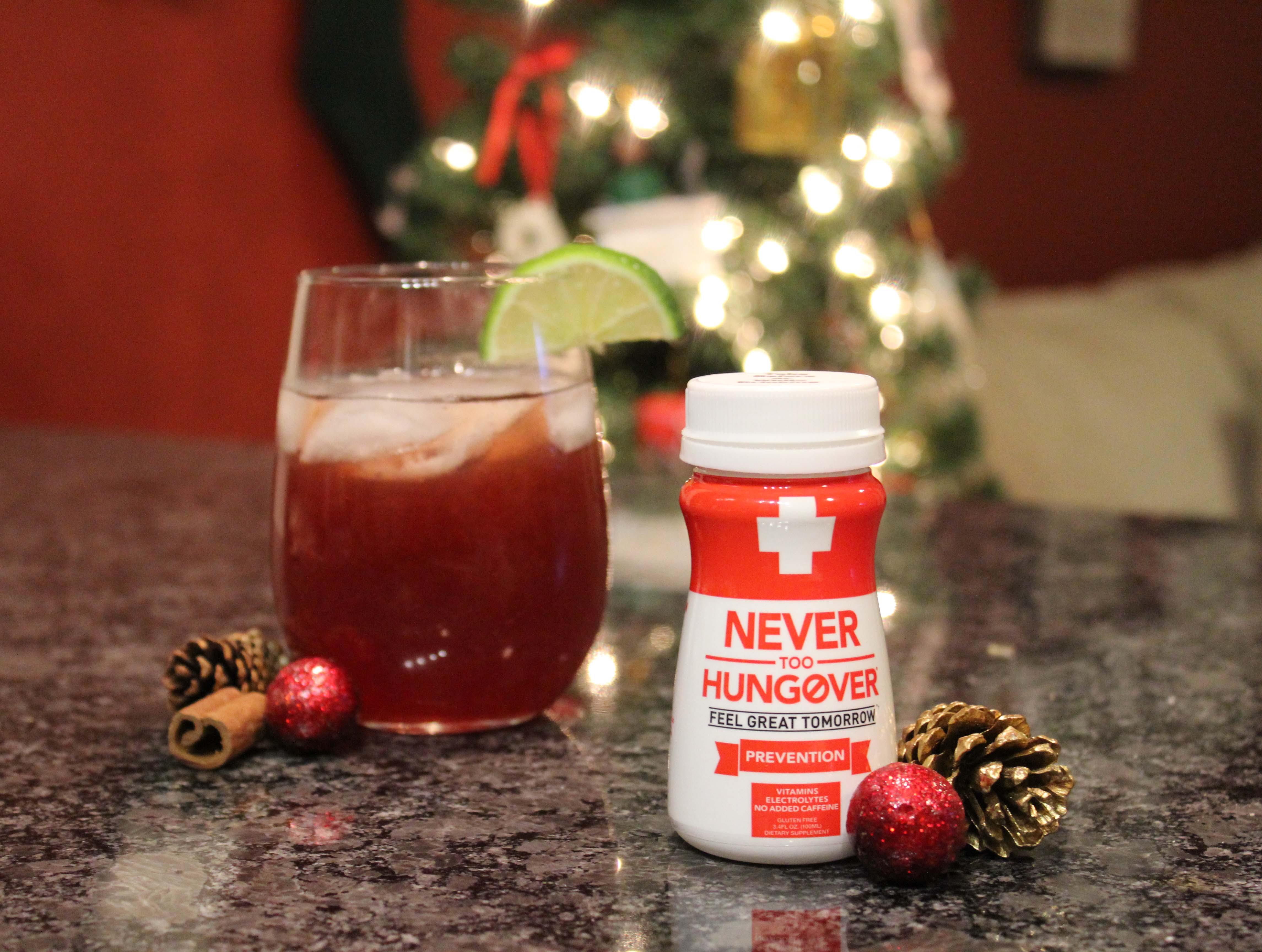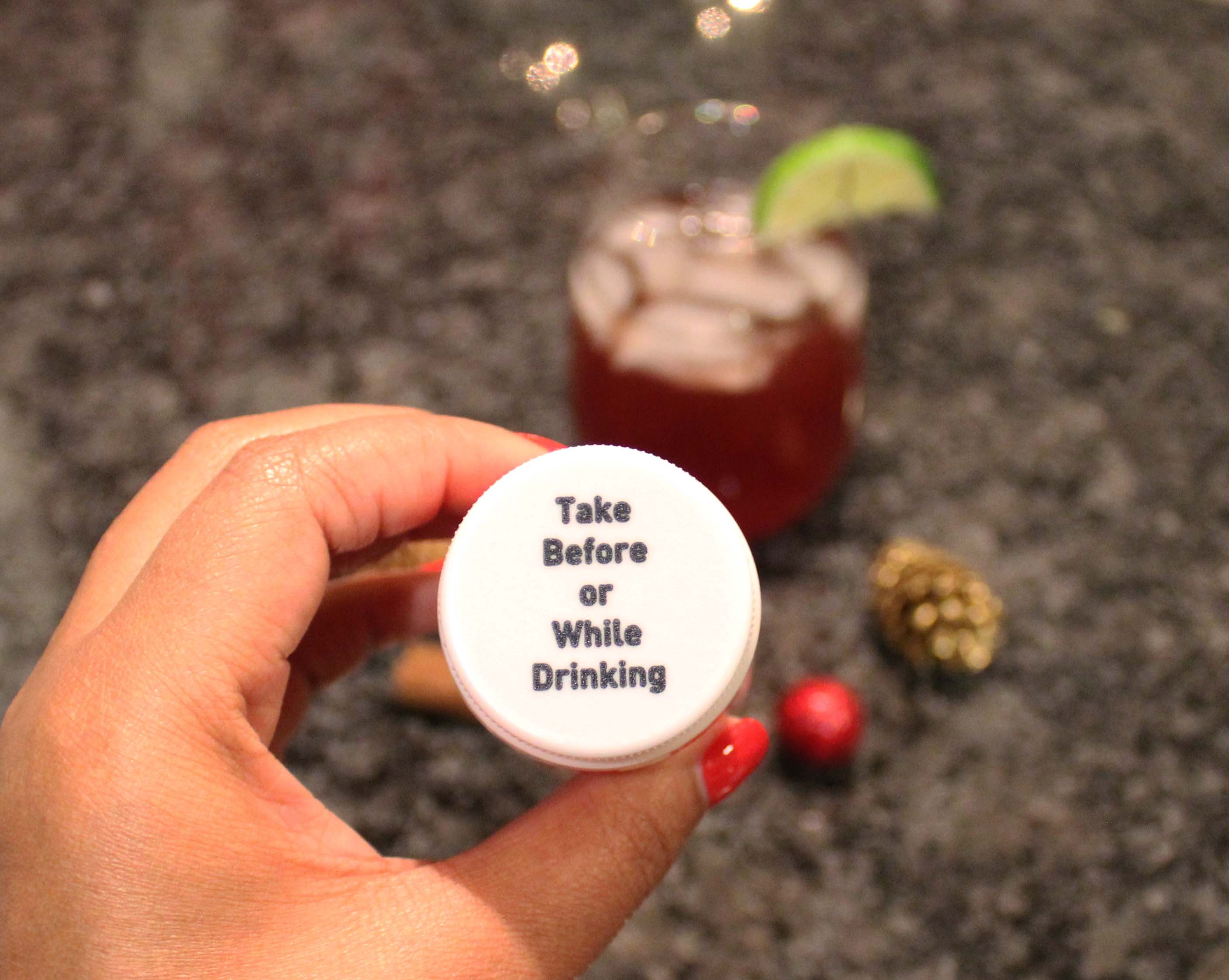 ---
New Year's Cocktail
1 1/2 oz. Cointreau
3/4 oz. Apple Juice – I used Apple and Eve
1/2 oz. of Violet Liqueur – I used The Bitter Truth
1/2 oz. of Fresh Lemon Juice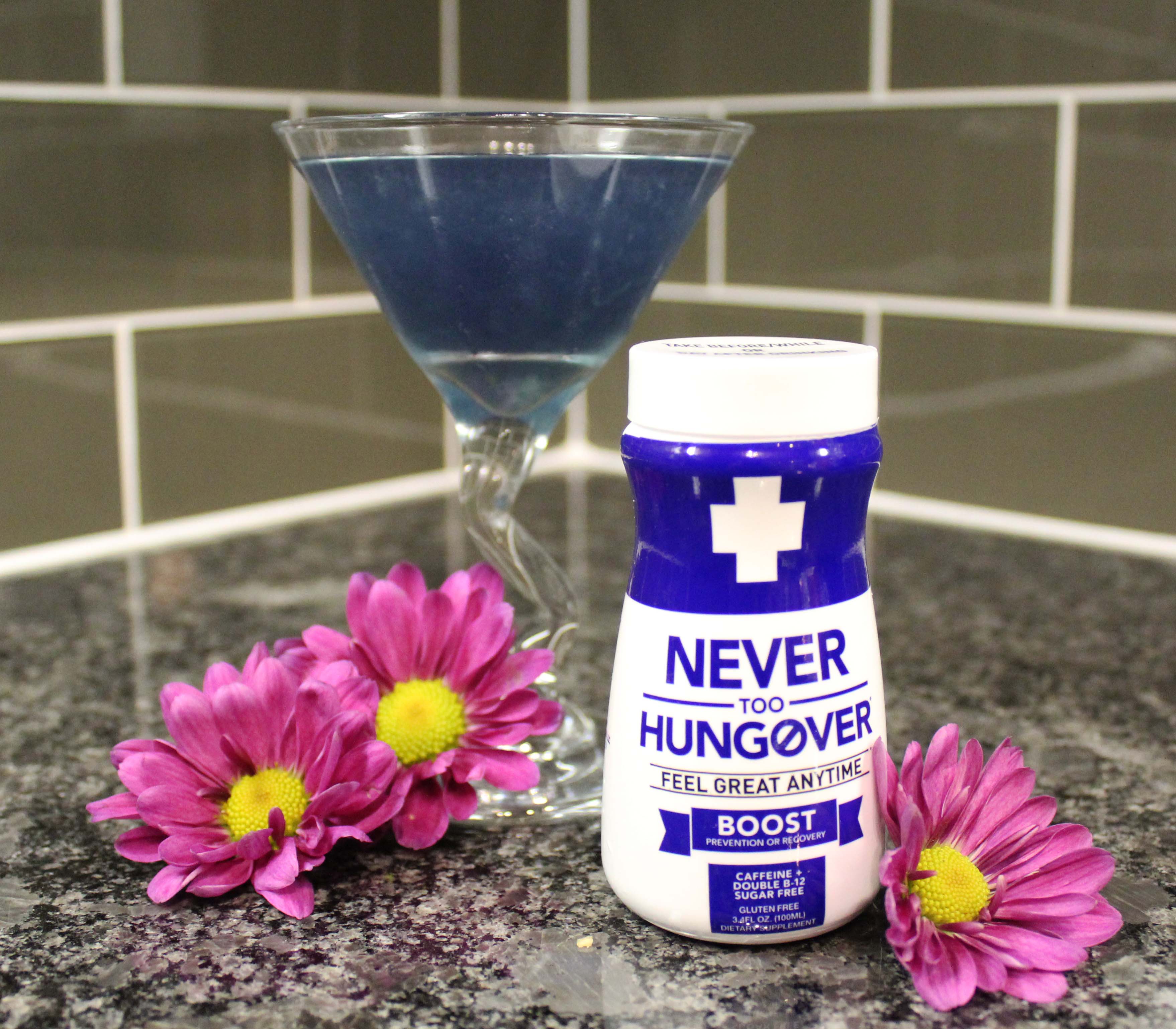 Once you've enjoyed a cocktail or two, drink a serving of Never Too Hungover Boost!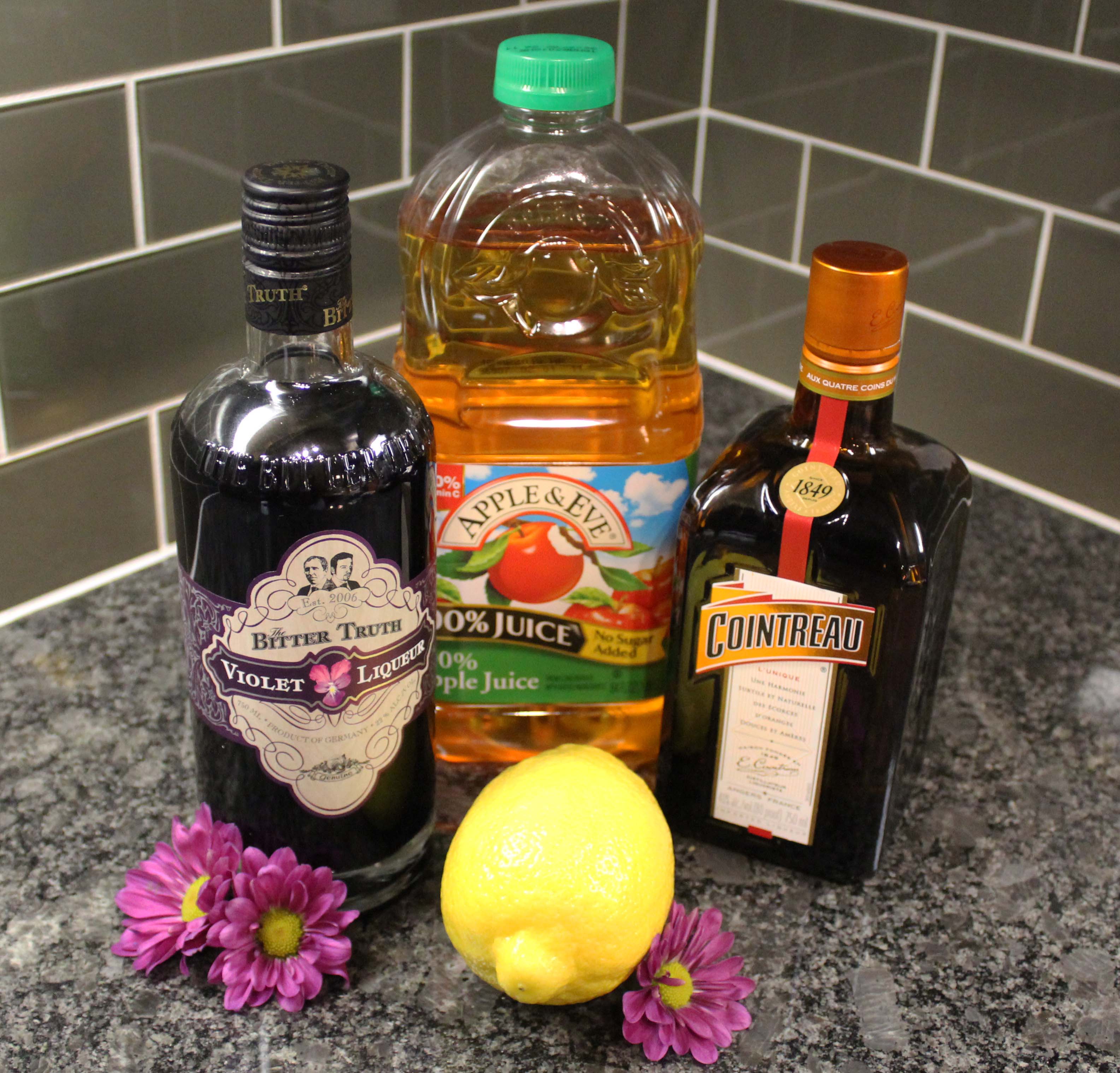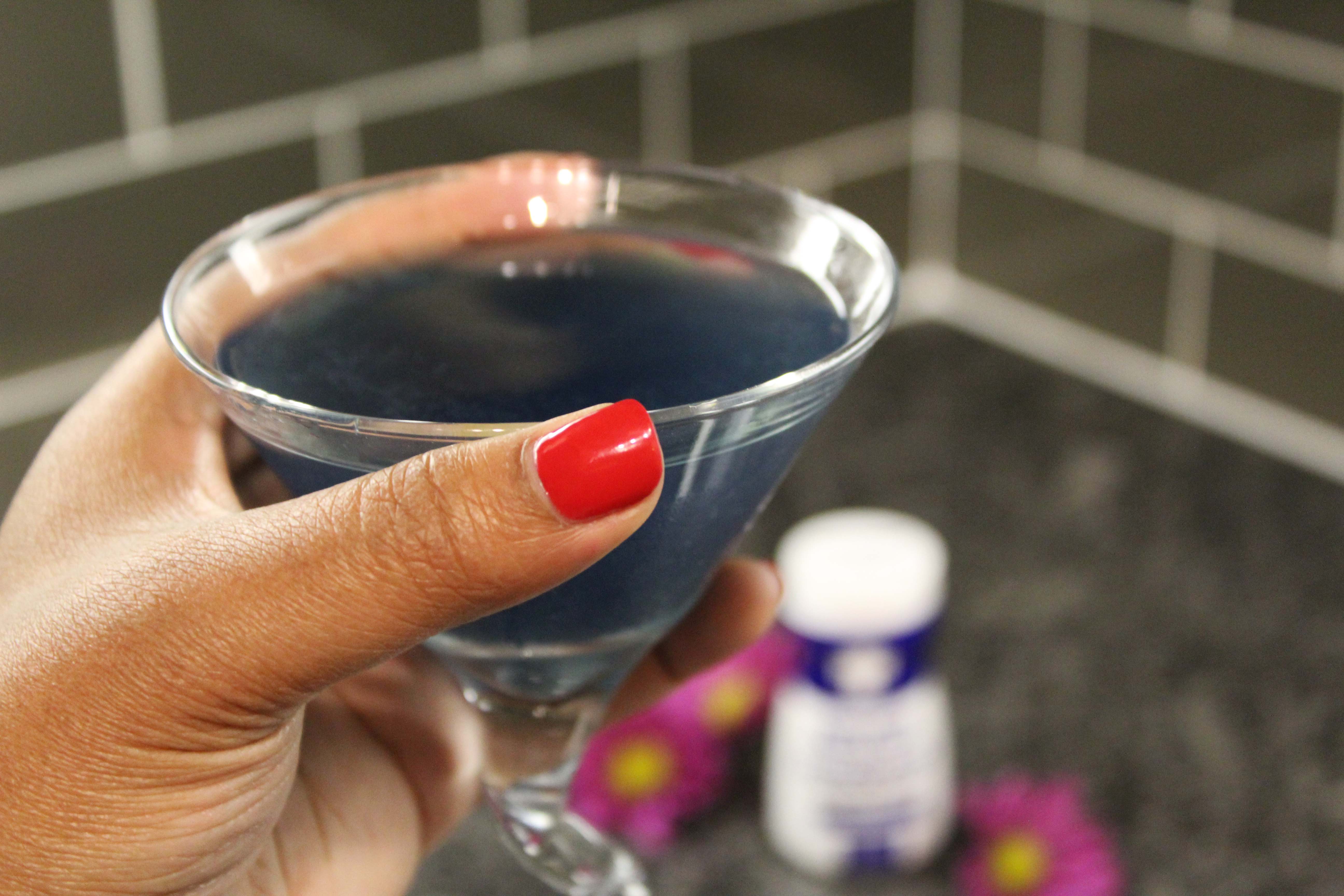 I hope you enjoy these recipes as much as I did! I really feel AMAZING after incorporating Never Too Hungover into my holiday spirit!!