Top Photo by Adria Lea Photography
I started off my summer visiting Alberta, Canada and attending my good friends wedding! The whole experience was simply amazing. Honestly, before setting off for this trip, I had never heard of some of these places. Now I'm learning that the places I visited are on a bucket list for many people! I feel extremely blessed and lucky to have had this wonderful experience! Below are some of my favorite stops on the trip. Big thanks to my friend Amanda Miller of The Miller Affect for including me on this once in a lifetime trip!
Downtown Canmore has to be one of the most beautiful places I have ever visited! The area is surrounded by gorgeous snow capped mountains and greenery.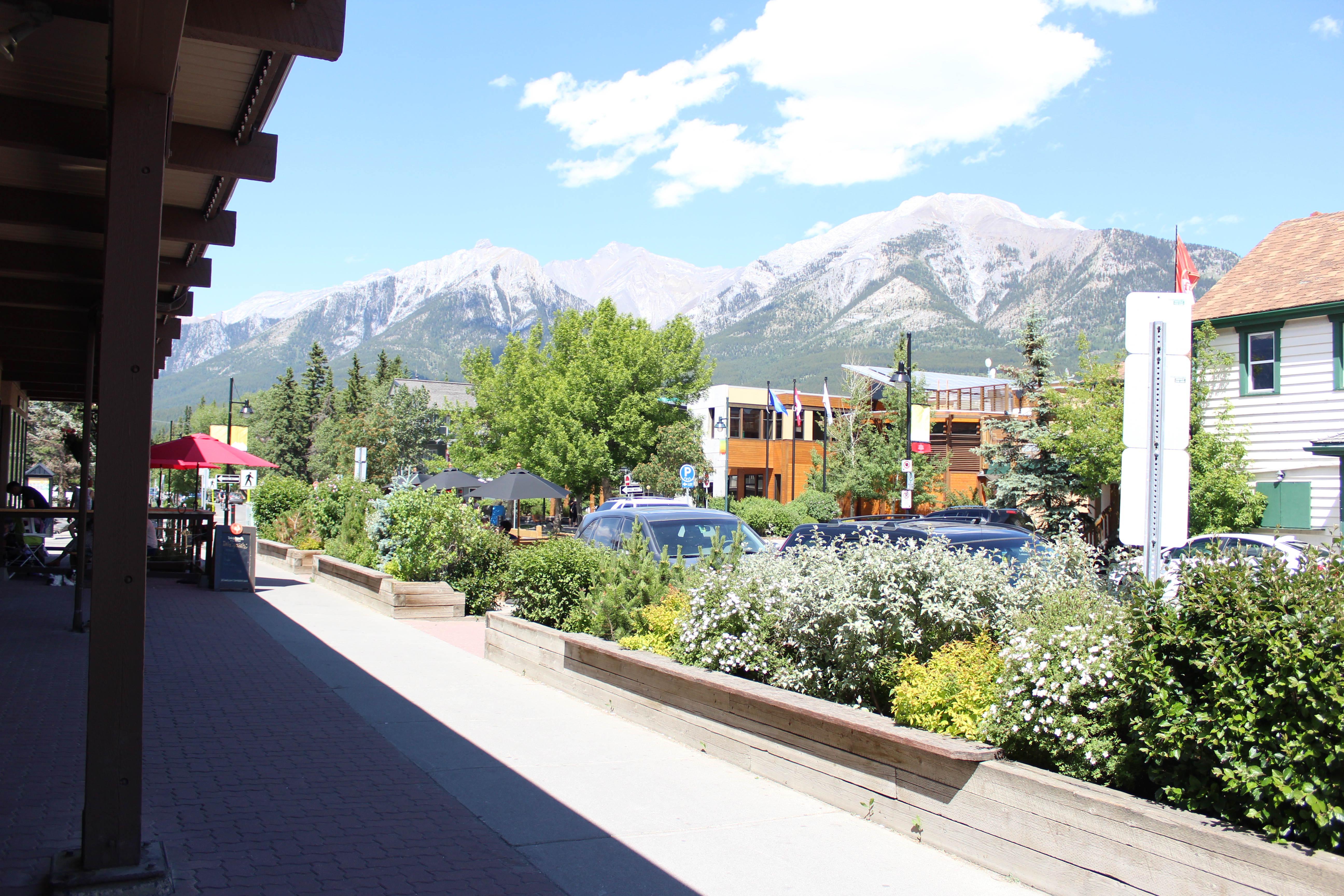 We stayed in a condo that was a perfect walking distance from downtown Canmore.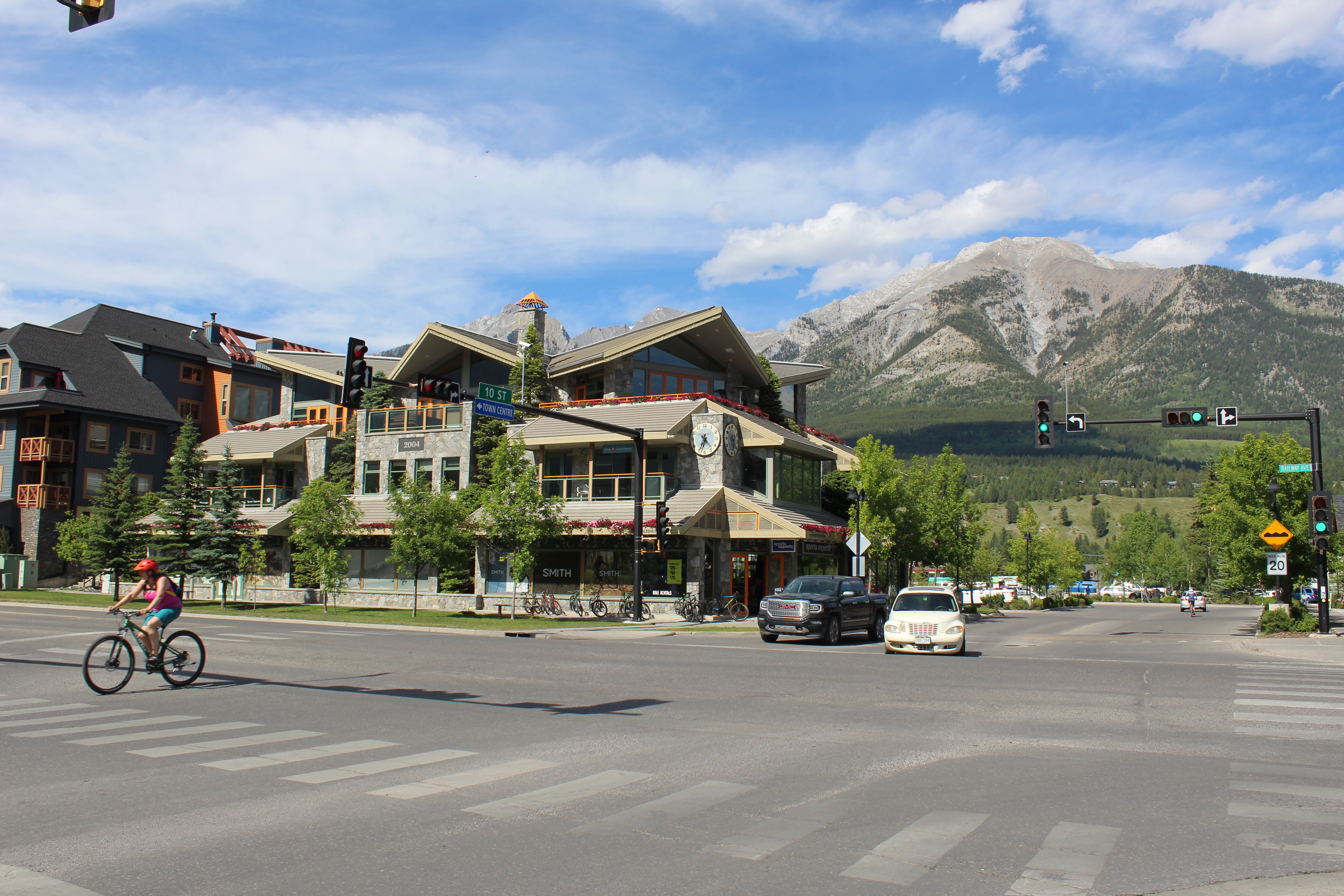 In this area you can visit shops, art galleries, restaurants, and museums.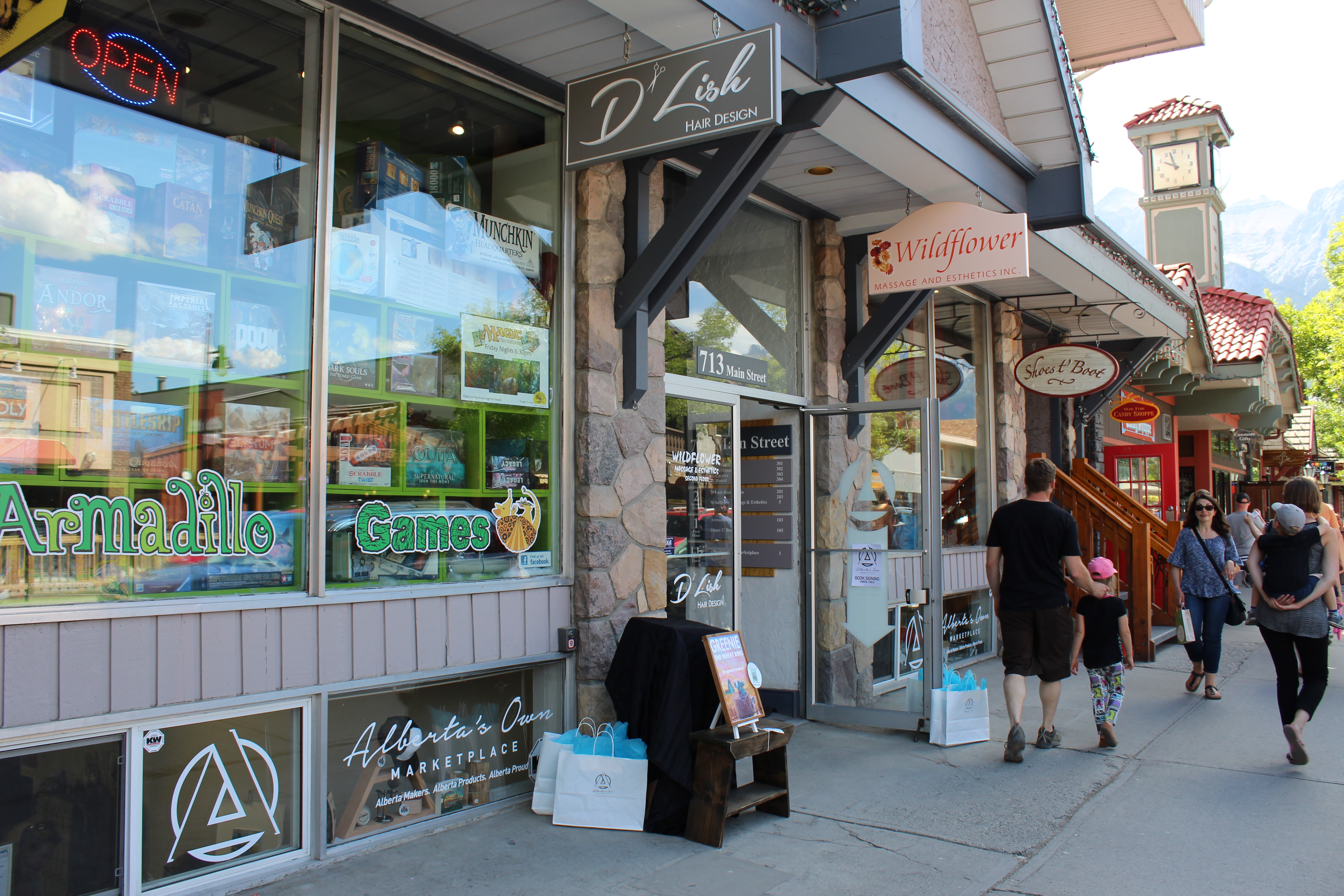 The Canmore Hotel is one of the oldest landmarks in the town.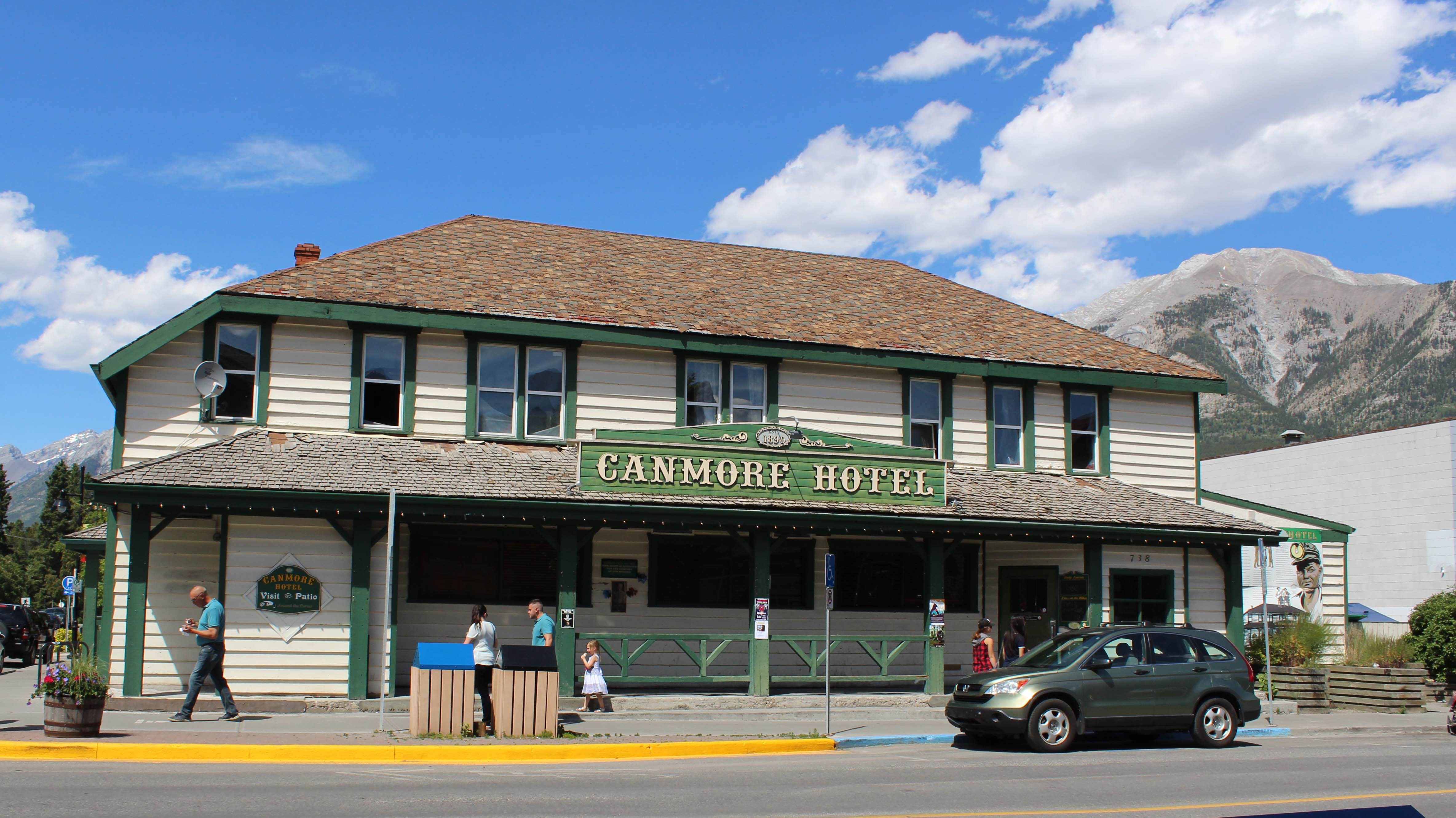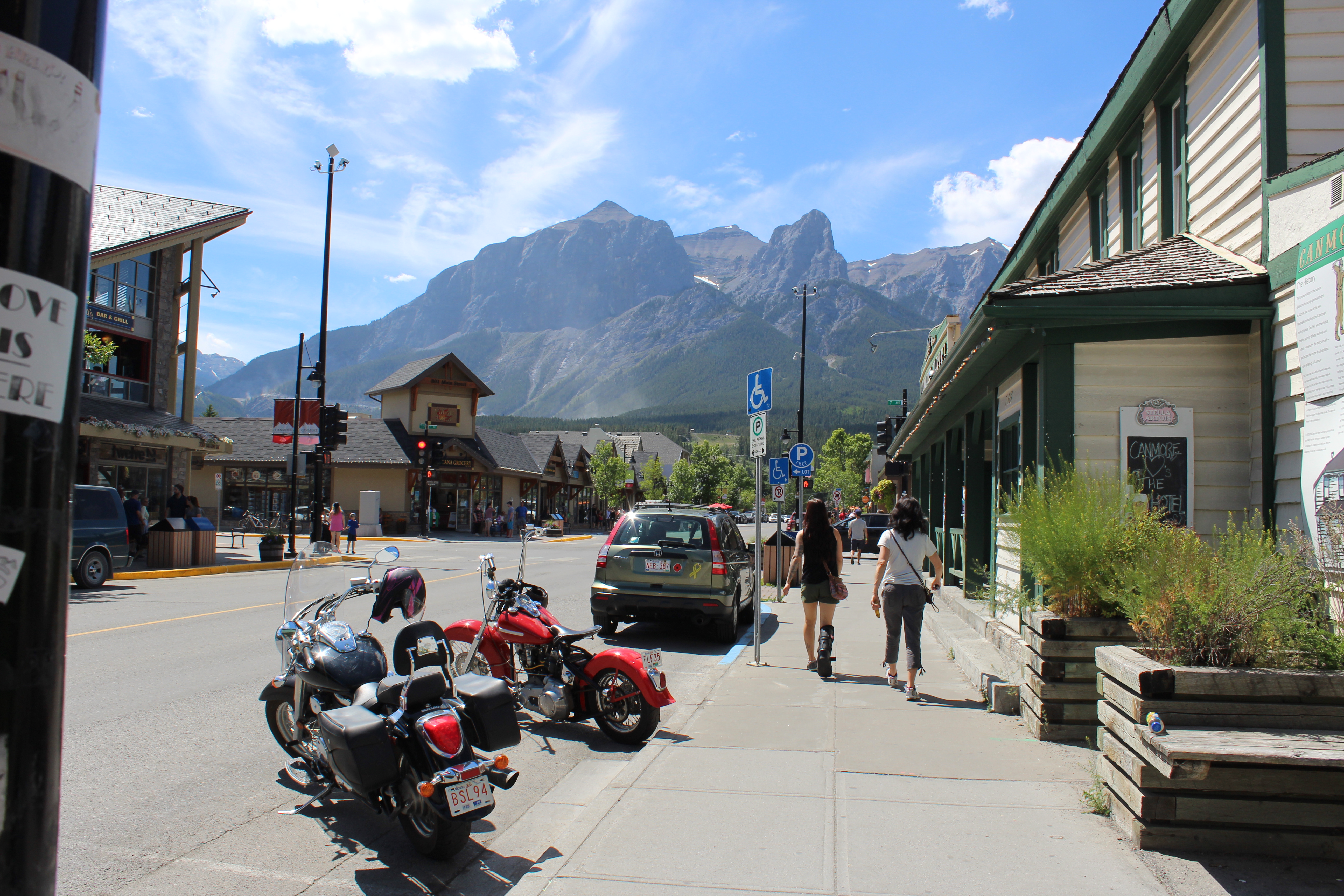 Downtown Canmore offers a variety of places to eat. One place I liked, Tavern 1883, had THE BEST pecan tarts, yum!! There was also live music and great drink specials!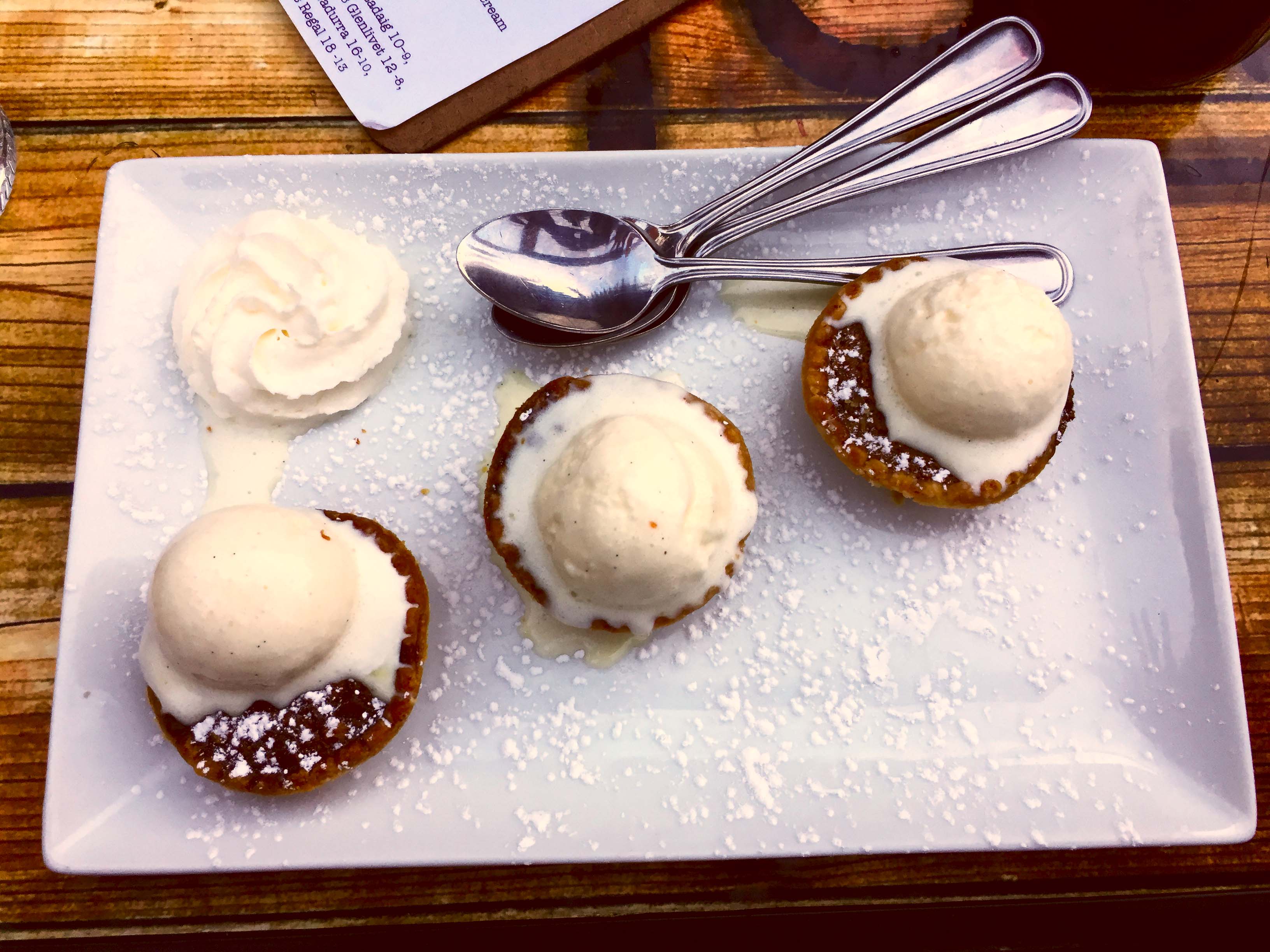 The town of Banff is about 30 minutes from Canmore. Banff is home to the famous Banff Gondola and Banff National Park. I'm so glad my friends encouraged me to ride the Gondola! It was such a great experience!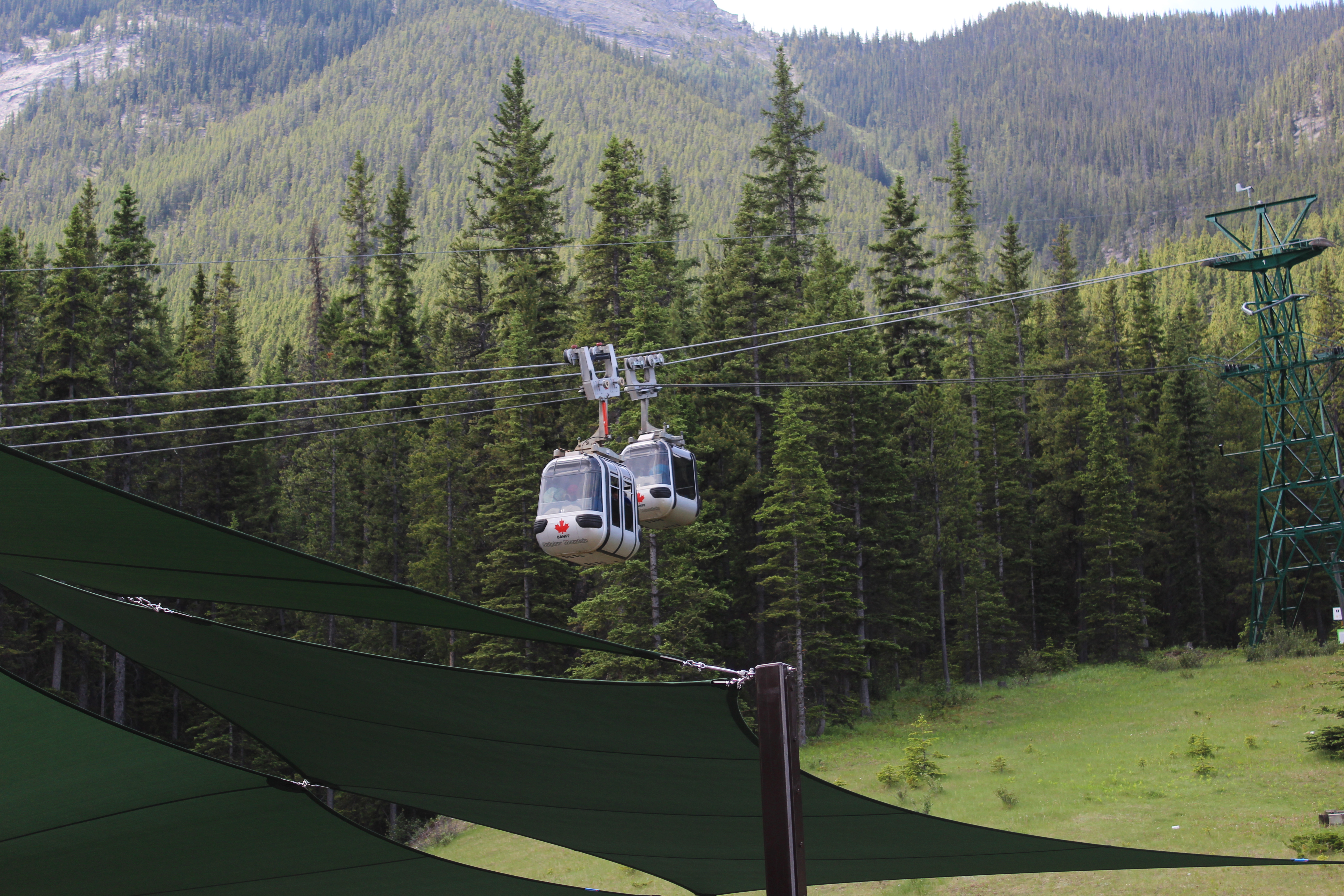 Here is a view from the top.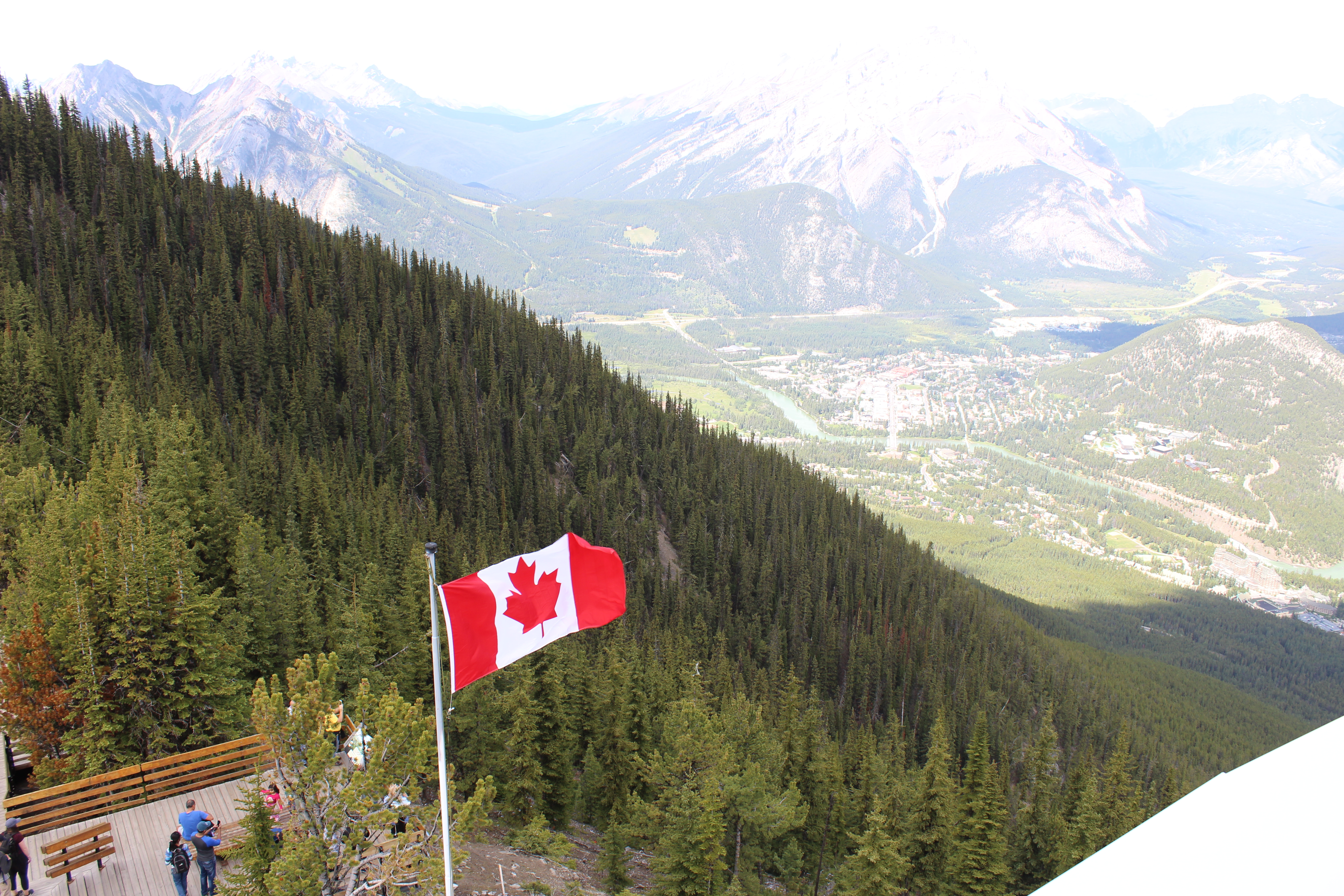 This is a photo of me after making it to the top of the mountain. It was very windy and slightly raining, hence my watery eyes!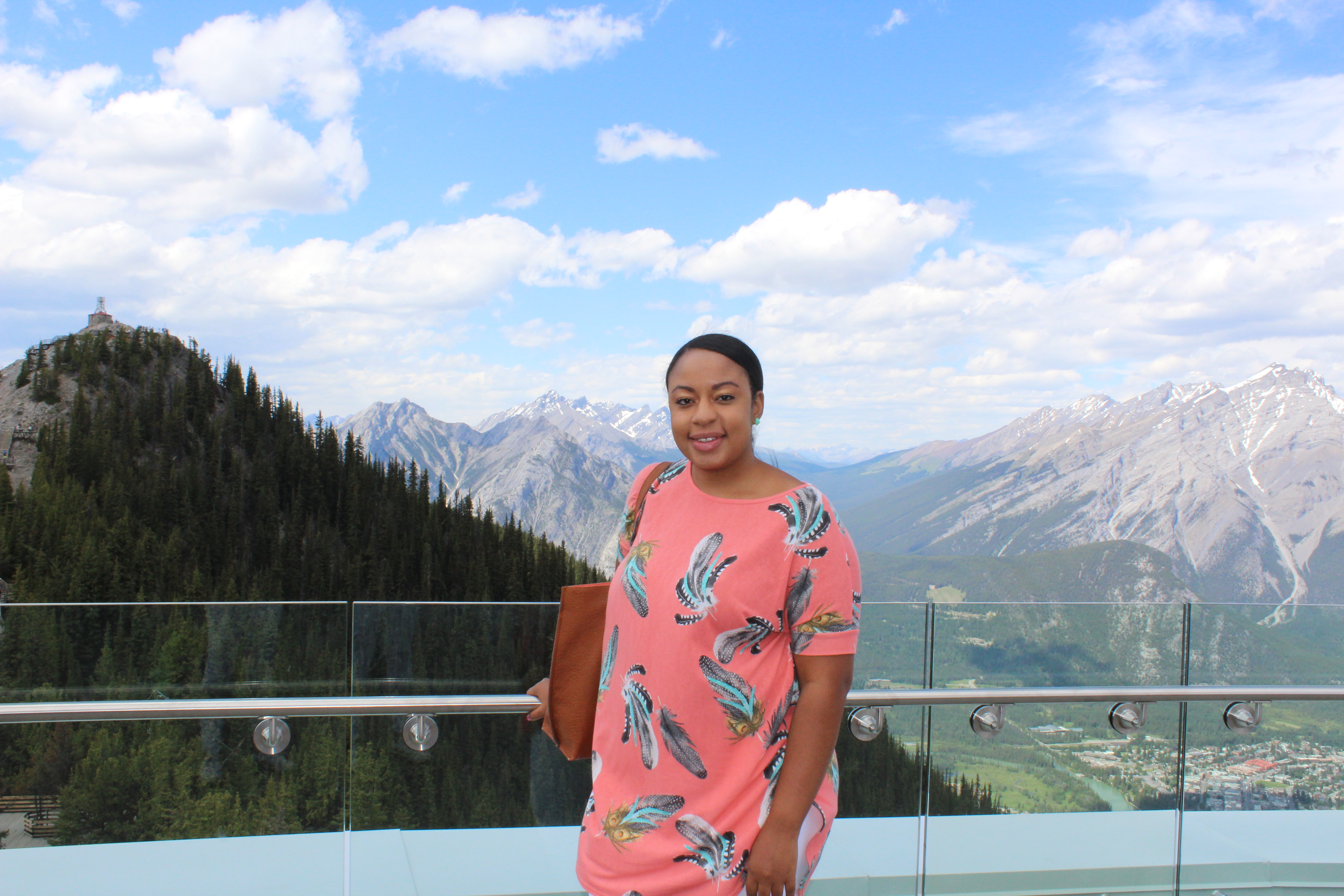 Once we made it to the top of the mountain, we dined at a restaurant at the top called Sky Bistro. The view from restaurant is INCREDIBLE!!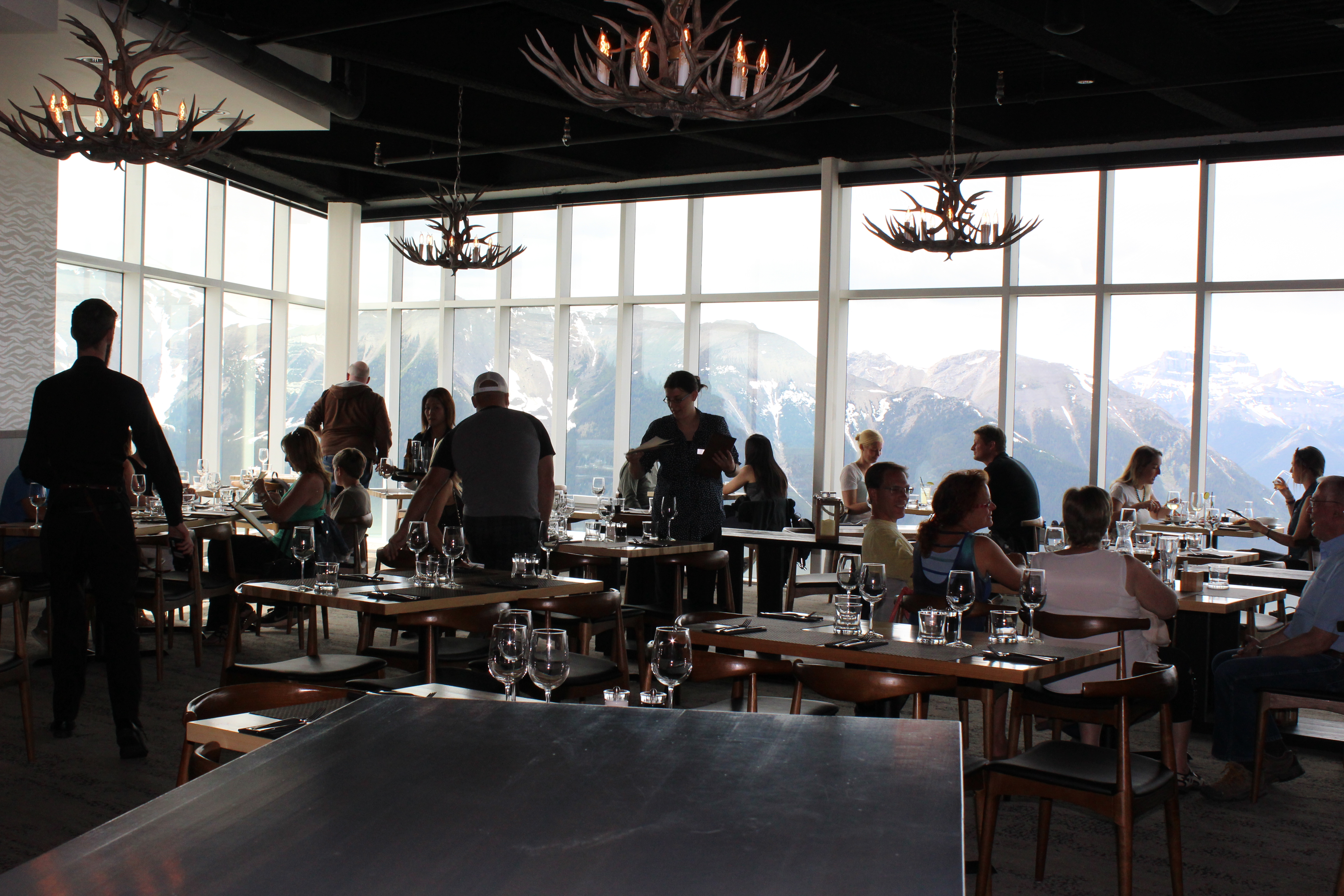 I ordered vegetarian lasagna and red wine. I recommend both!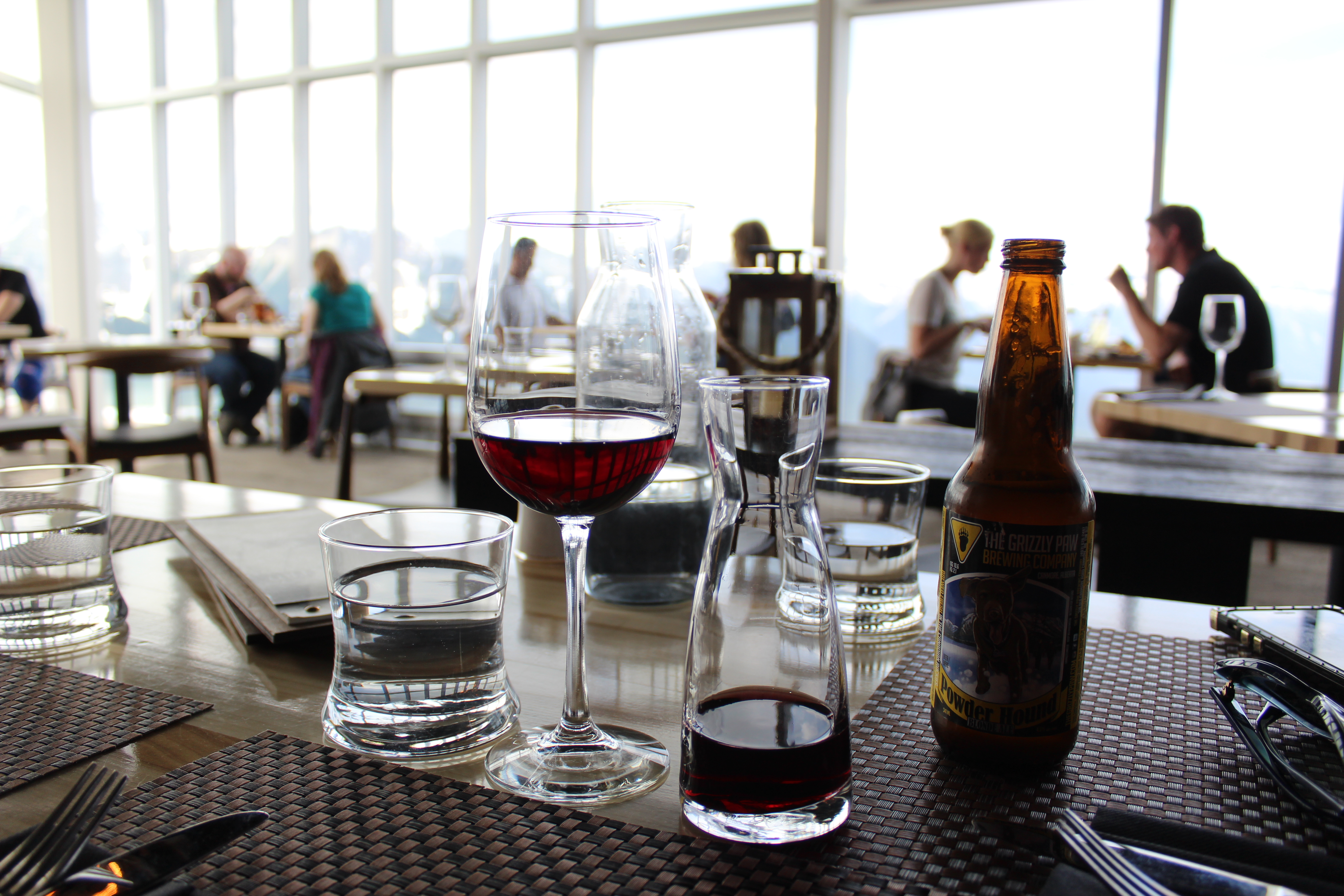 Moraine Lake
Moraine Lake is located in Banff National Park. If you need ideas for your bucket list, THIS is the place! The blue water is captivating and so gorgeous! I took the photo below with my IPhone 6! Everyone says it looks like a fake back drop but believe me, its REAL!! You also have the option to canoe on the lake and hike on the surrounding mountains.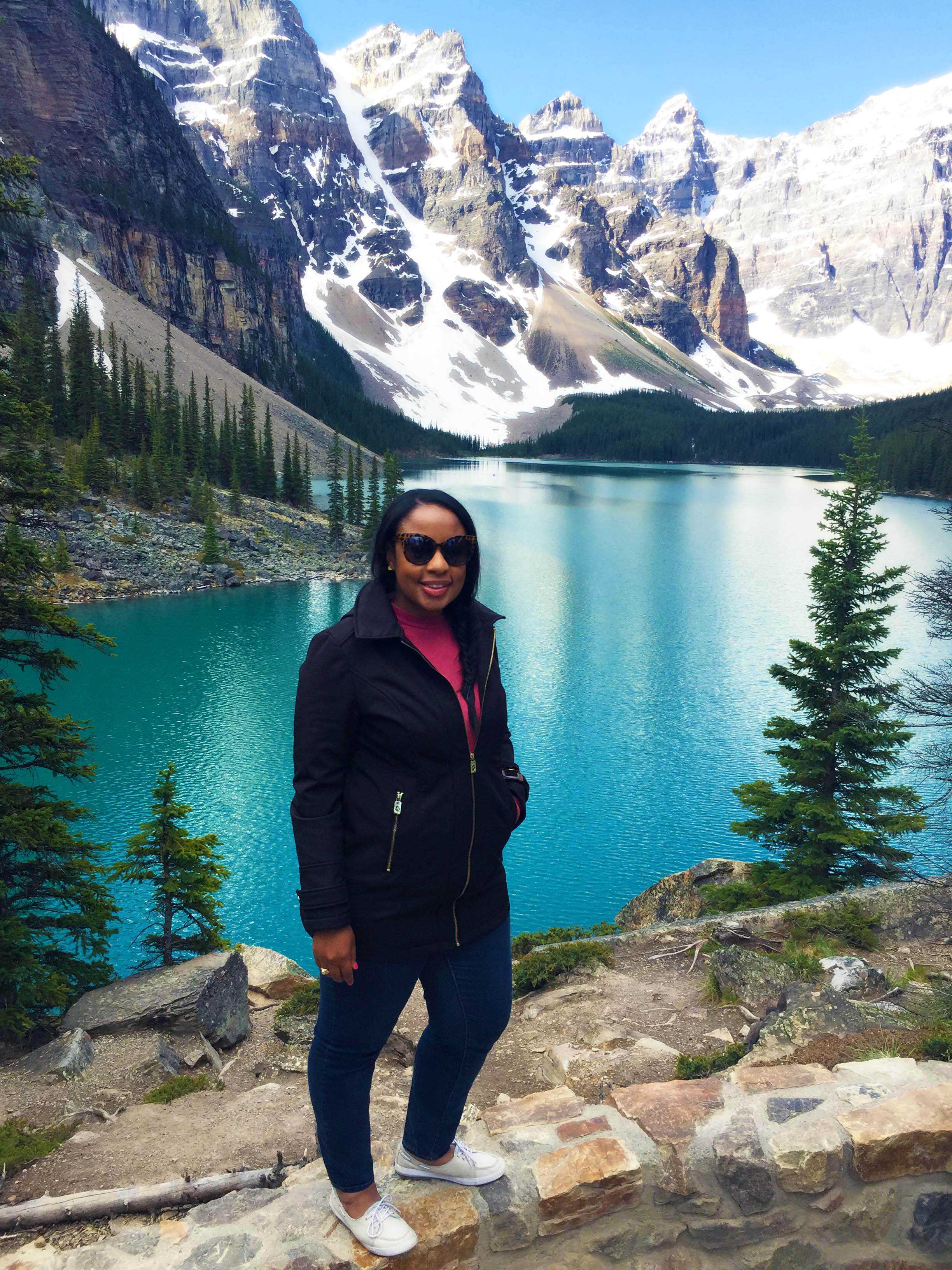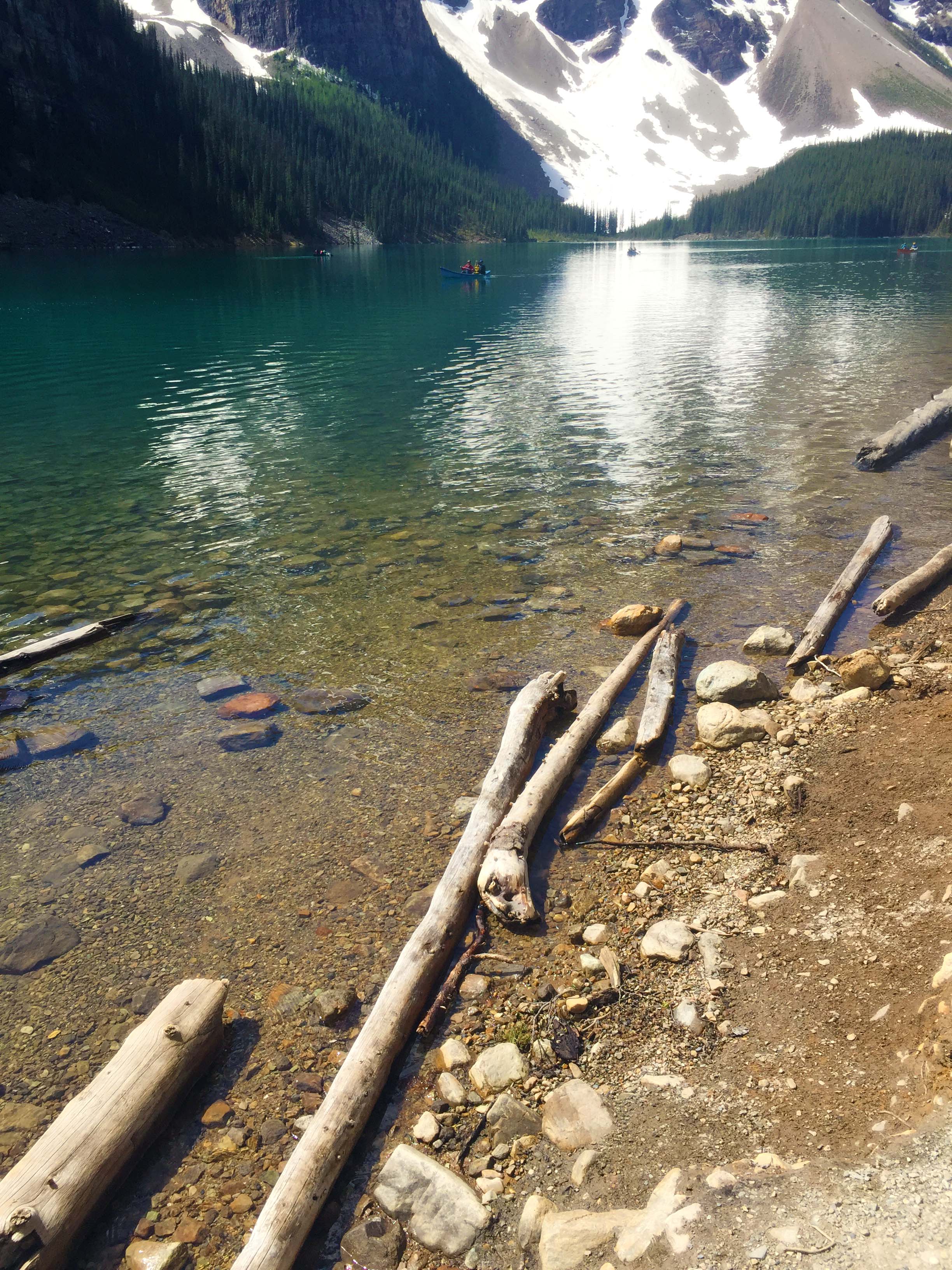 I really enjoyed my trip to Canada and I plan on bringing my family upon my return! Thank you to all the Canadians who helped make this trip memorable for me!