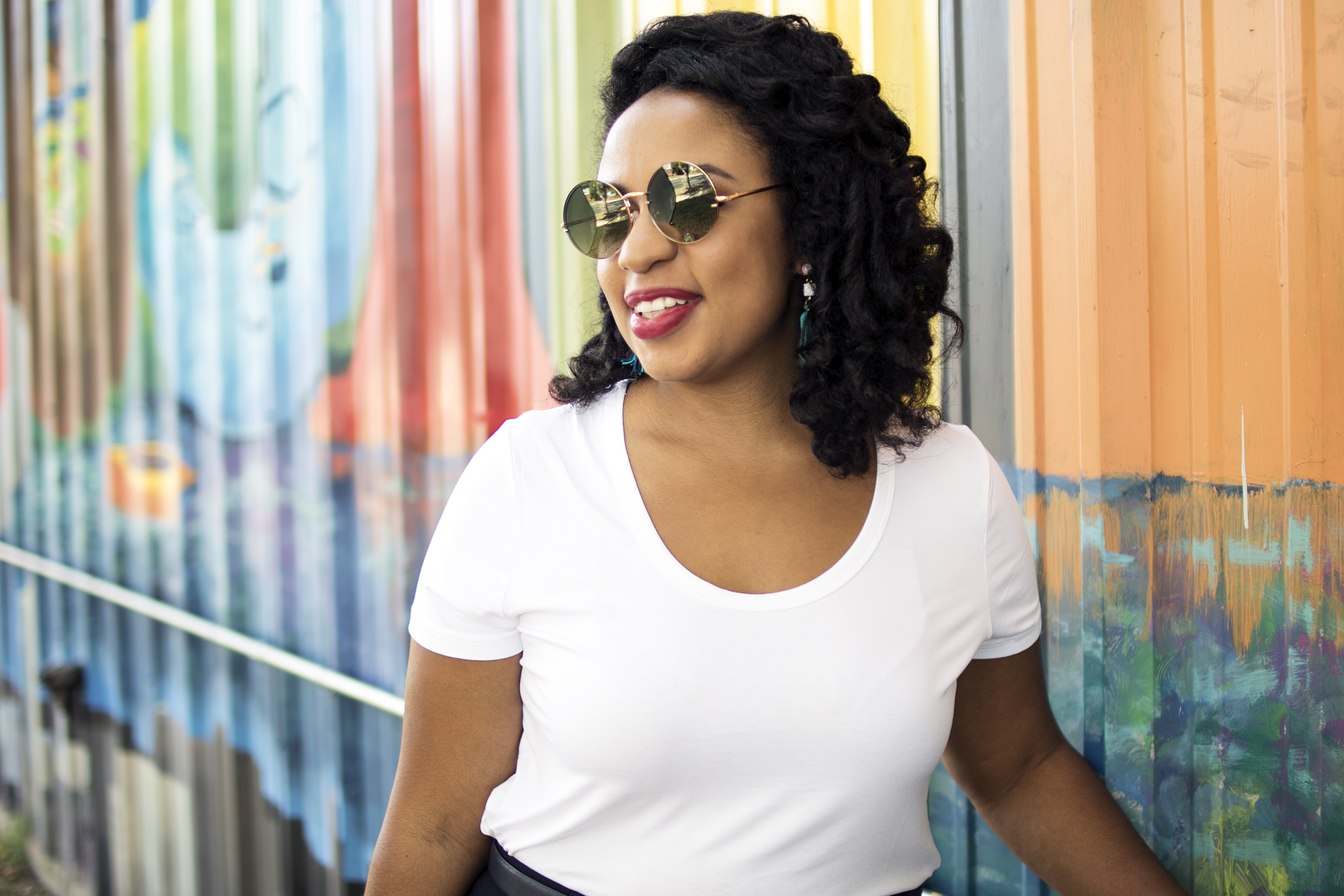 I took a quick road trip down to Austin for a family event and even though I was there for just the weekend, I had the best time. Besides big events such as the Austin City Limits festival or a Texas Longhorns football game, there are TONS of things to see and do in this growing city. I lived in San Antonio most of my life, and now I honestly wish I would have made more of an effort to visit Austin while living so close!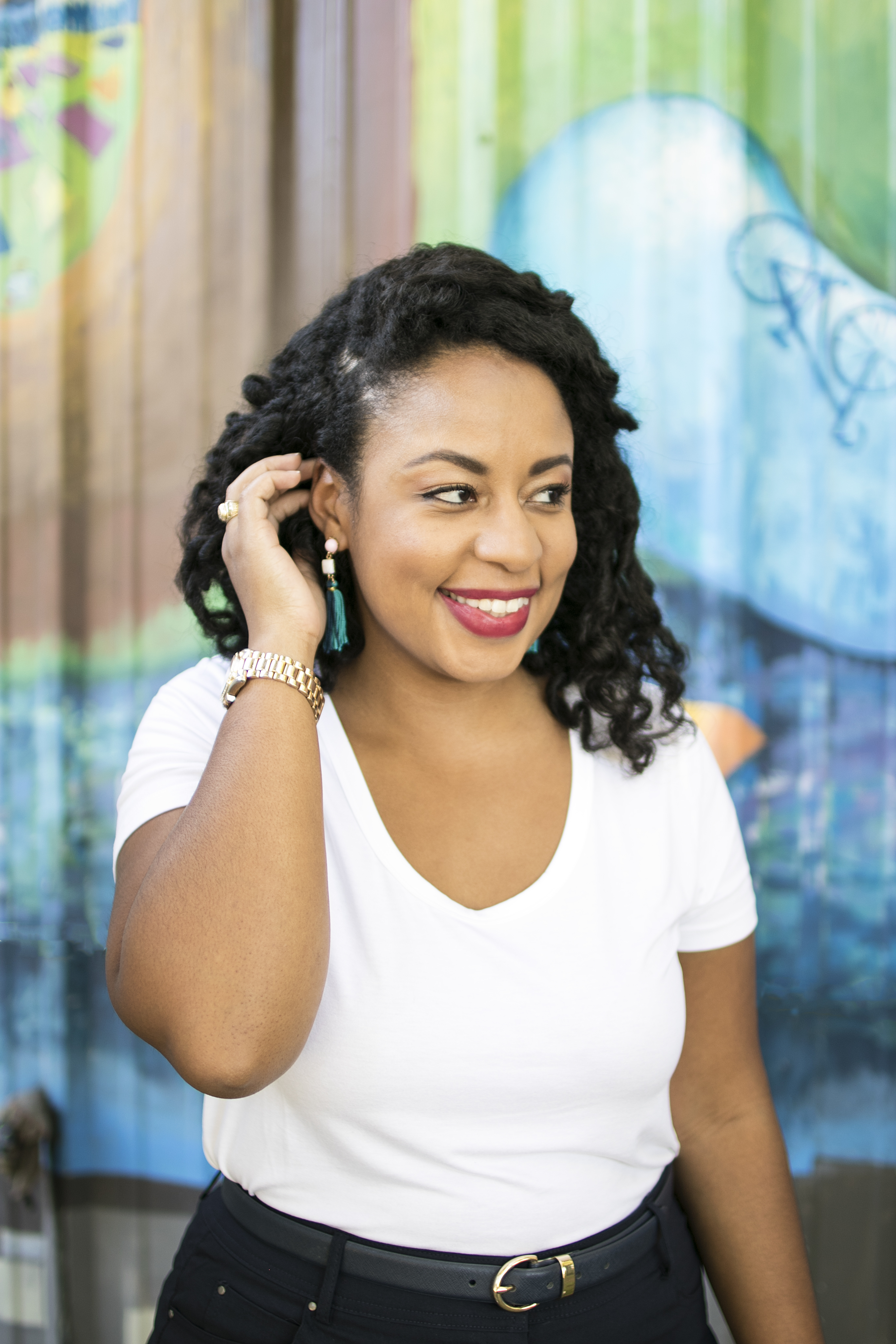 I wanted to find a nice place to shoot for Austin themed photos and my photographer knew just the place! There is a food truck yard called South First Food Court at the intersection of Live Oak Street and and South First. If you continue down South First, there is an Austin mural right before you get to Fletcher street that is perfect for photos!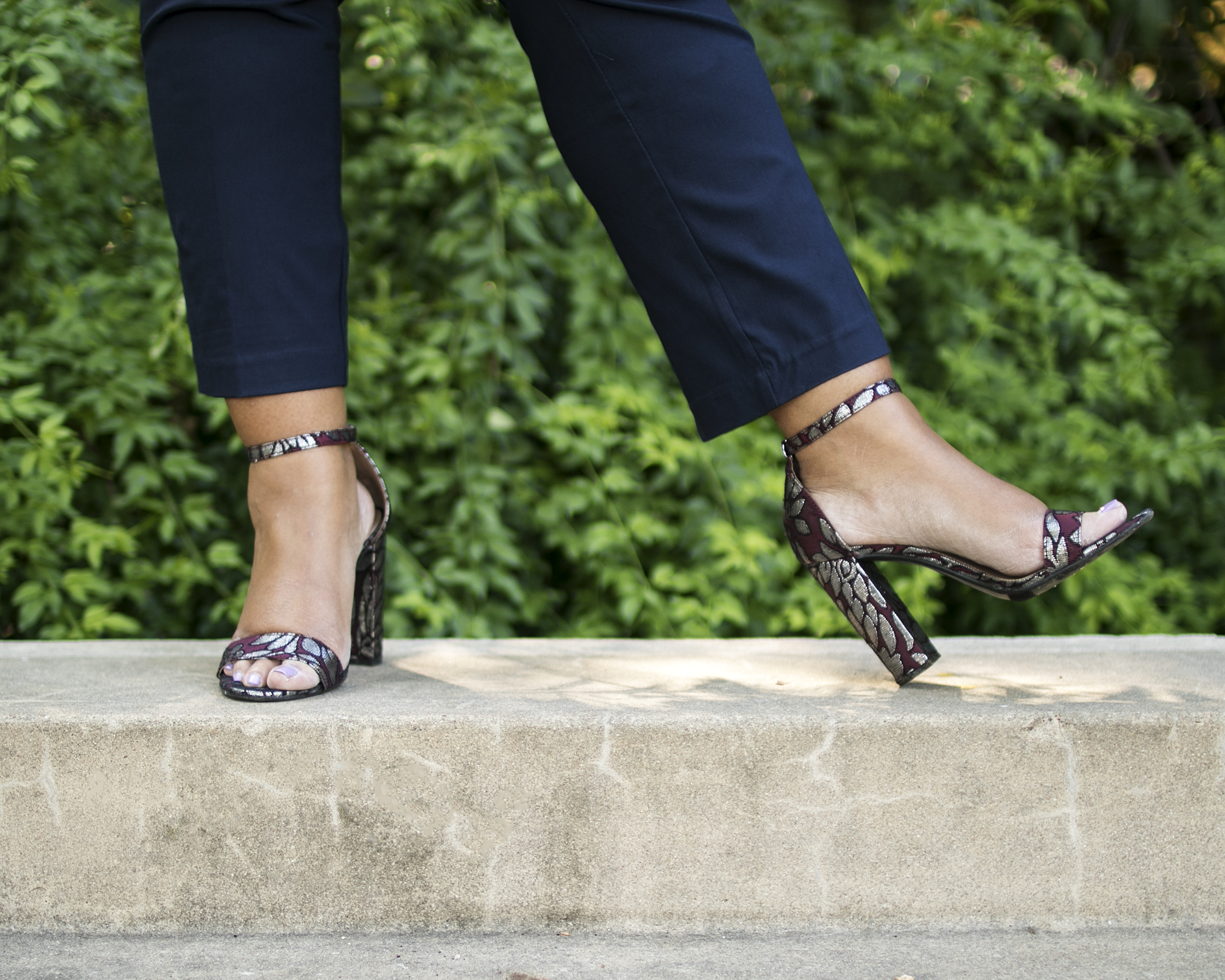 I explored Austin in these comfy shoes! I still can't believe I bought most of the items in my outfit from Target! I just love how Target is starting to incorporate high fashion pieces for affordable prices. These Women's Lulu Brocade Block Heel Sandal Pumps from Merona were only $29.99 and everyone is so surprised when I tell them where they were bought!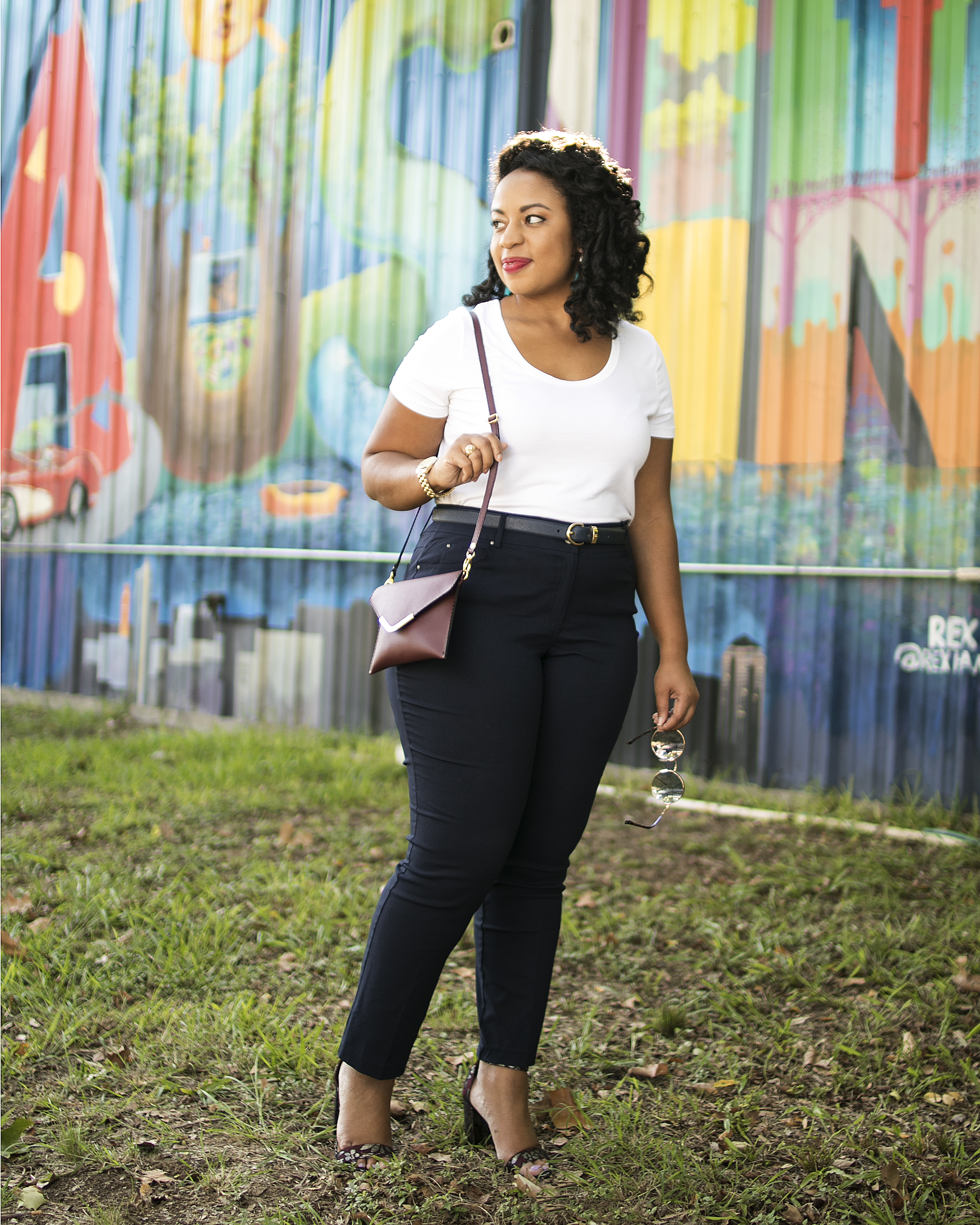 If you take a trip to Austin and won't be in town for long, I suggest making your way down to South Congress street. There are a TON of things to eat, shop, and see! There are also hotels on South Congress if you want to stay close to all the hullabaloo. First, have brunch at South Congress Cafe. I recommend the Spinach Portabella Artichoke Omelet and the infused Bloody Mary to wash it down! Both were SO GOOD!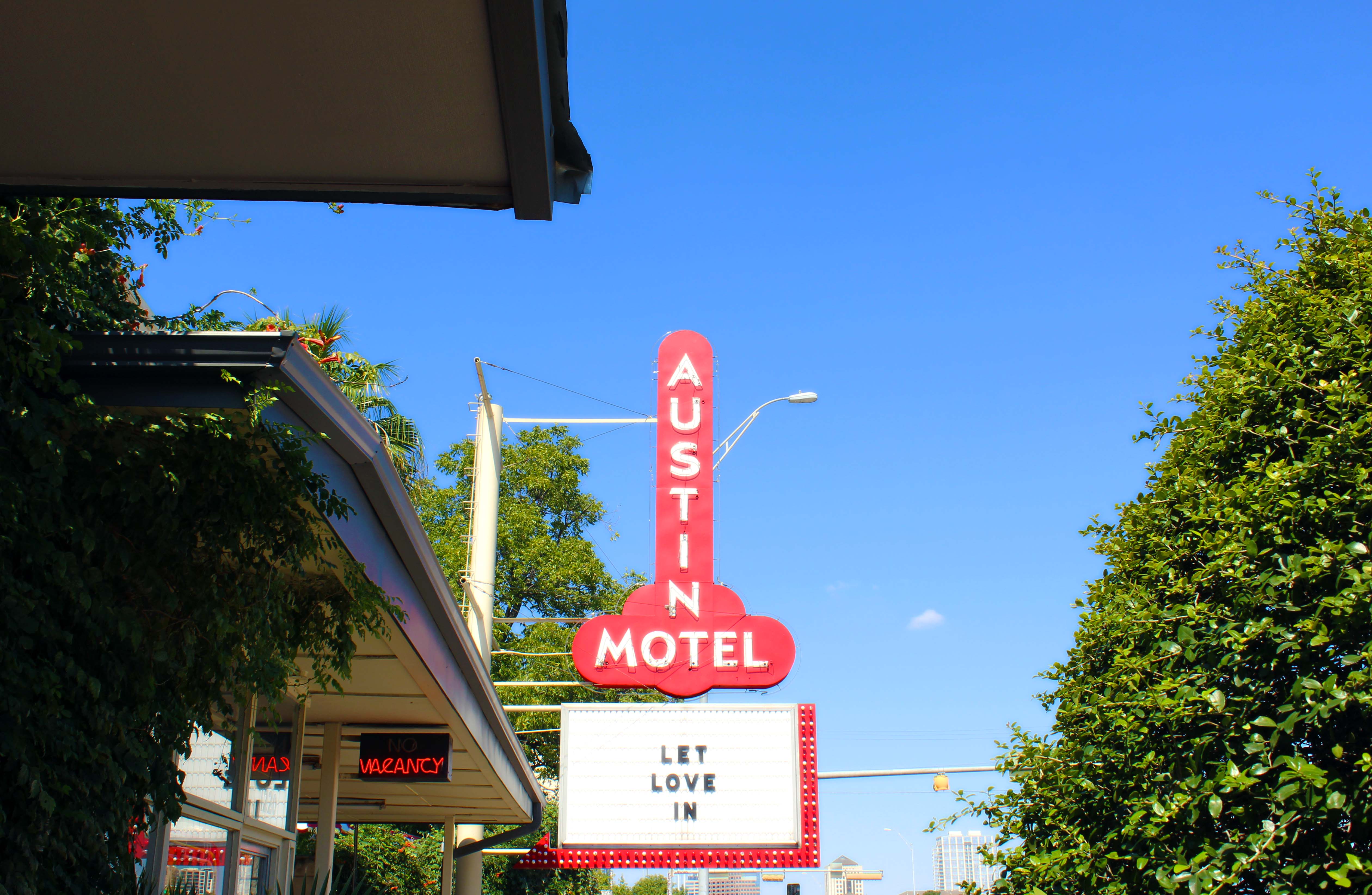 You'll also find an array of shops and boutiques on the South Congress strip. My favorite stores were Maya Star (they have the cutest jewelry and a perfect place to find that traditional Austin look), Uncommon Objects (one of a kind antique and vintage store), and The Gypsy Wagon (footloose and fancy free apparel).
After I visit a destination, I can't leave without the following souvenirs: a magnet, a postcard, and a commemorative photo. Jo's Coffee is where you'll find the famous 'i love you so much' spot. Before I left, I made sure to grab an Iced Turbo and snap a pic here! 🙂