For this post I'd like to share ten things to do in New York!! I celebrated my 30th birthday by visiting New York for the first time. The trip was a great experience and I encourage everyone to visit at least one time in their life.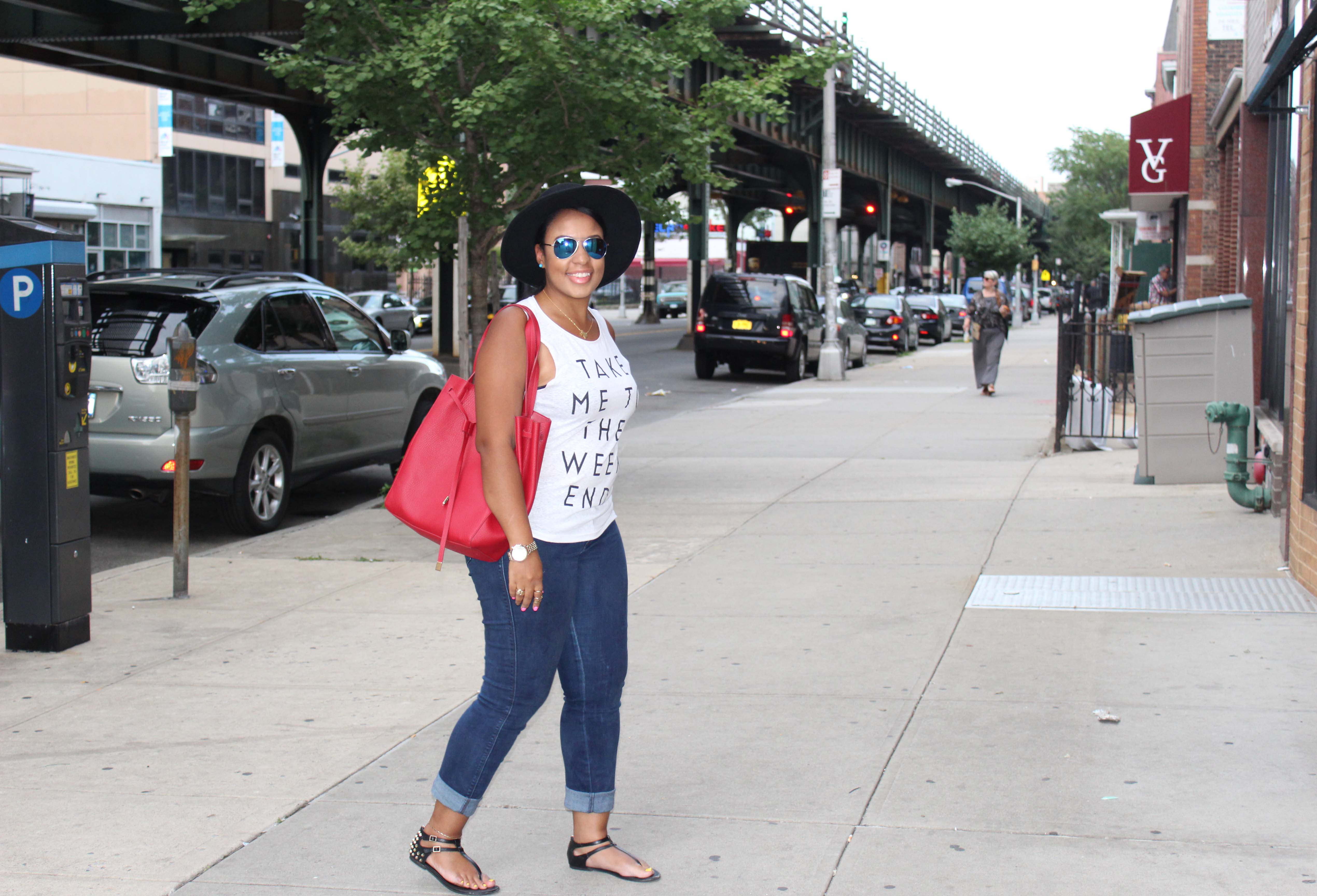 My best friend and I stayed in Astoria, Queens (the cutest little neighborhood) and rented a house through Air BnB . I have to admit – I was skeptical when booking, considering I had never tried Air BnB. But after using it, I don't regret making a reservation with Air BnB AT ALL!! If you've never heard of the company, it's basically a new choice in lodging when it comes to vacation and trips. Instead of booking a hotel, you can rent a home or apartment for half and even a third of the price that you would spend on a hotel. For me, its a win-win and allows for extra cash to spend on souvenirs 🙂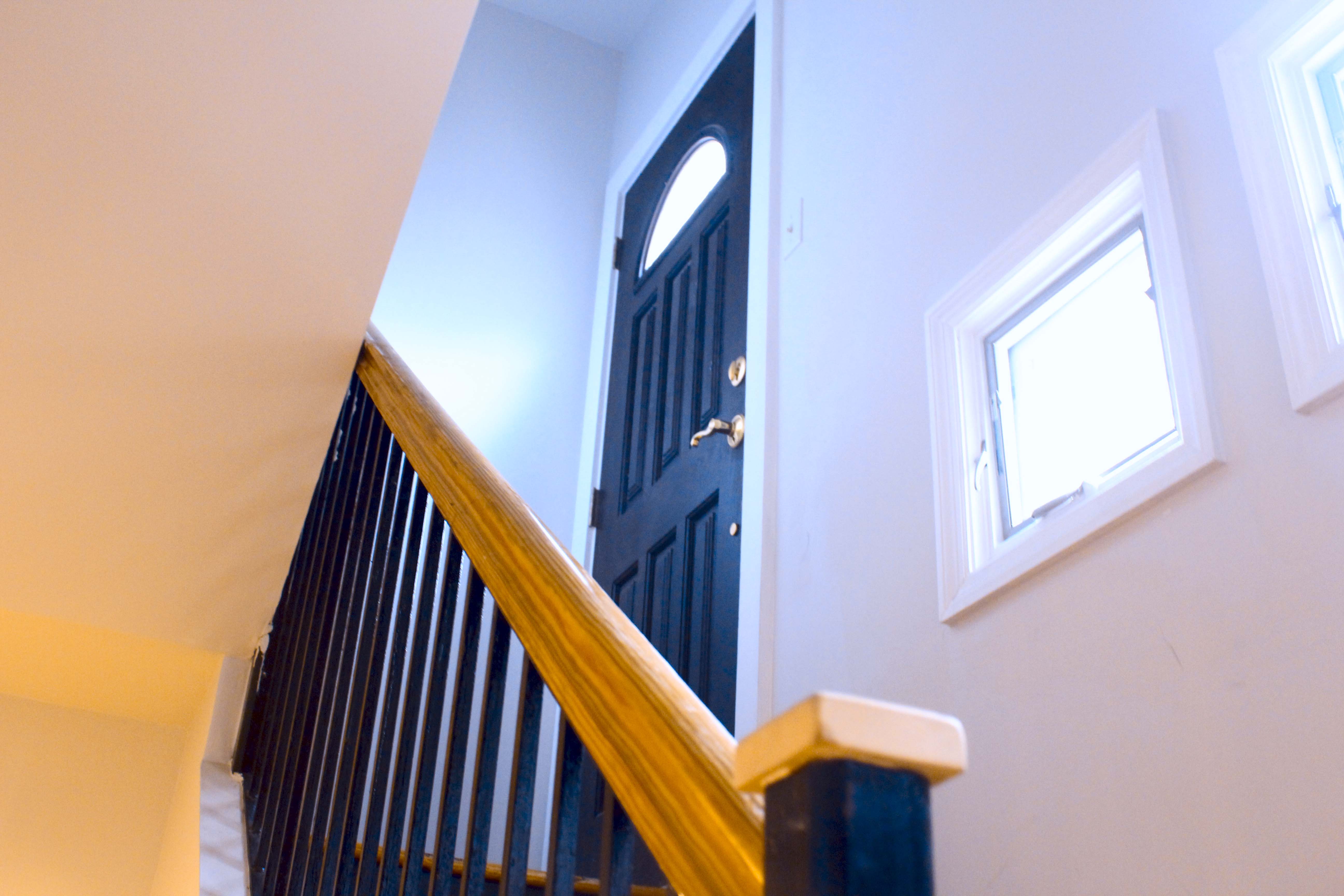 New York is big place with a TON of things to do. In fact, my bestie helped plan the majority of the trip because planning a trip to NYC can be overwhelming. I thought it would be good to share a list of things you can do to get started on your New York experience. Enjoy!
Number One. See New York from the top of the Empire State Building. Its a beautiful view. You can see why people call New York 'the concrete jungle'. I suggest going early in the morning before the lines get too long.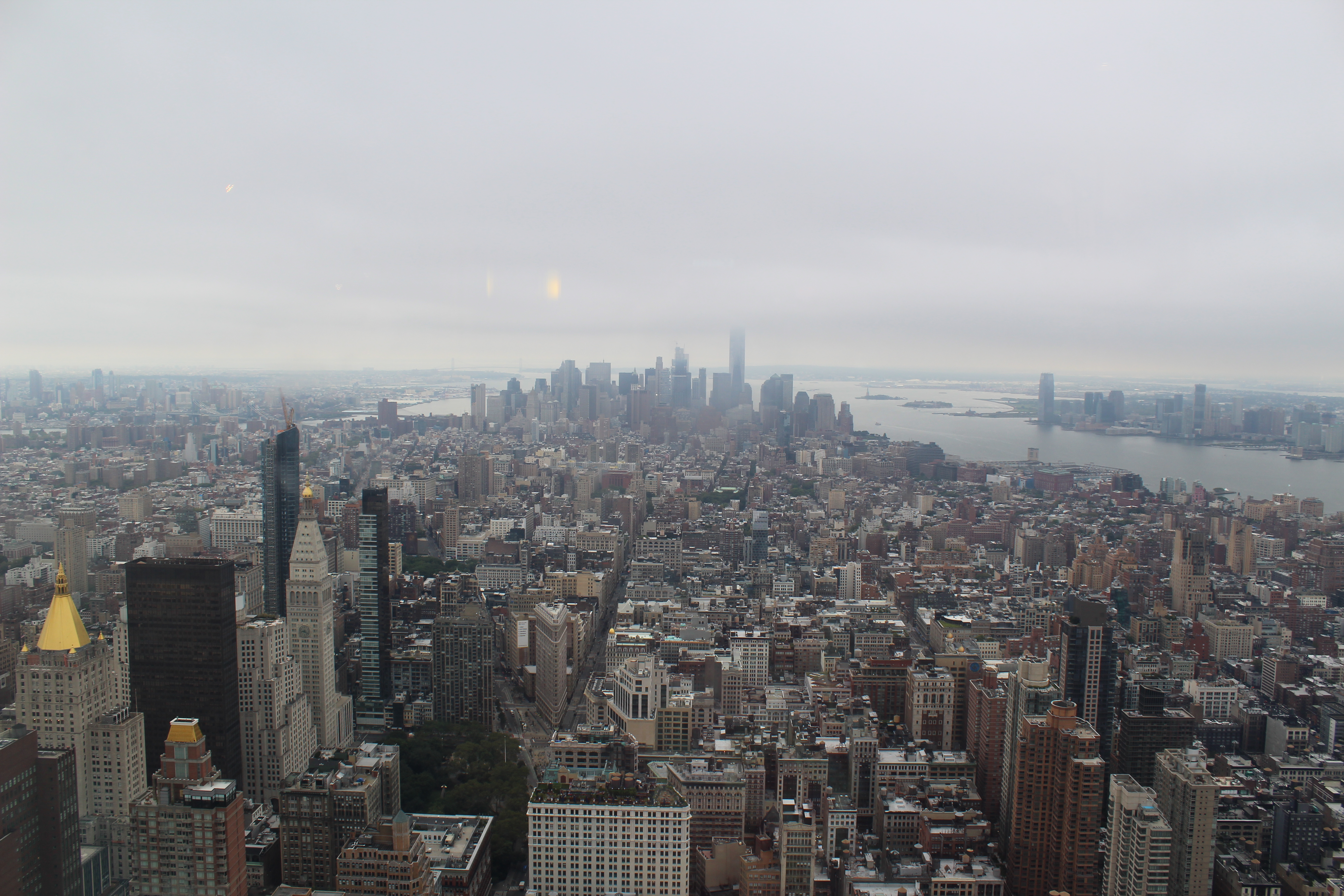 Number Two. Take a pizza tour. Scott's Pizza Tours allows you to learn about the history of pizza and you even get to eat it 🙂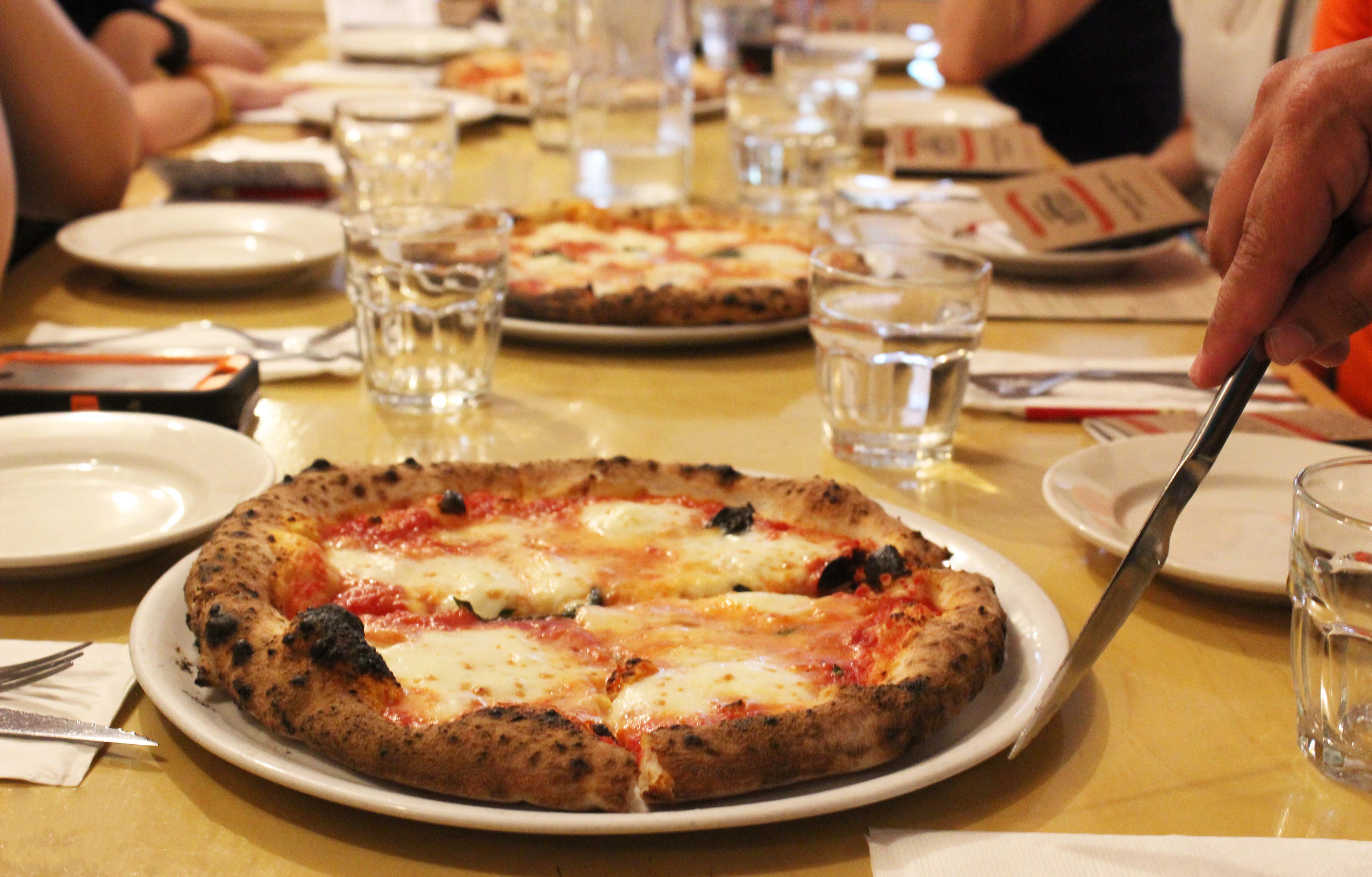 Number Three. Visit China Town. You can find some of the best shopping deals here!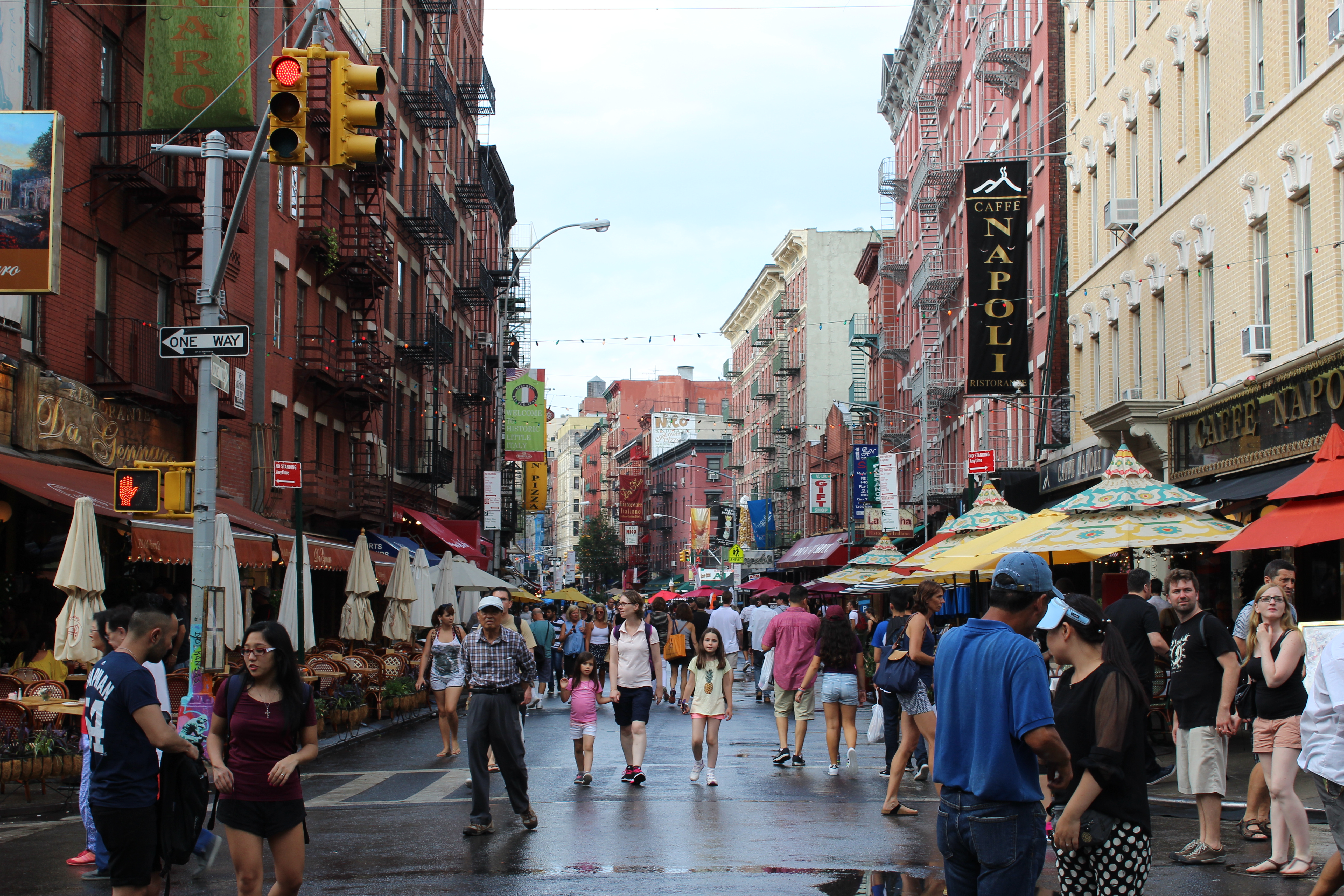 Number Four. Go to Grand Central Terminal. When you make it inside, remember to take a photo with the clock and also visit the Whispering Gallery right near the Oyster Bar.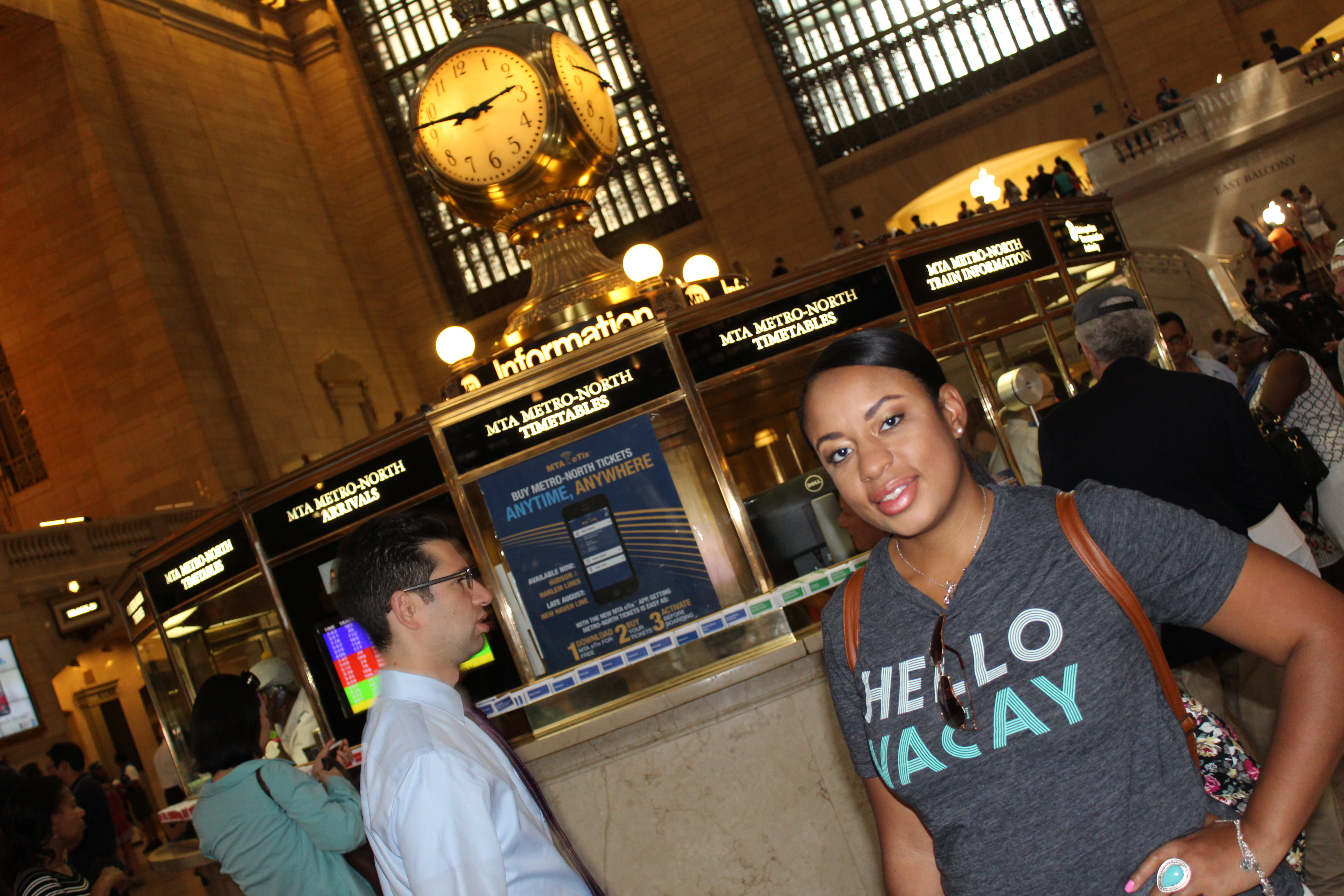 Number Five. Go to The Metropolitan Museum of Art. The museum contains over 5,000 years of art from around the world!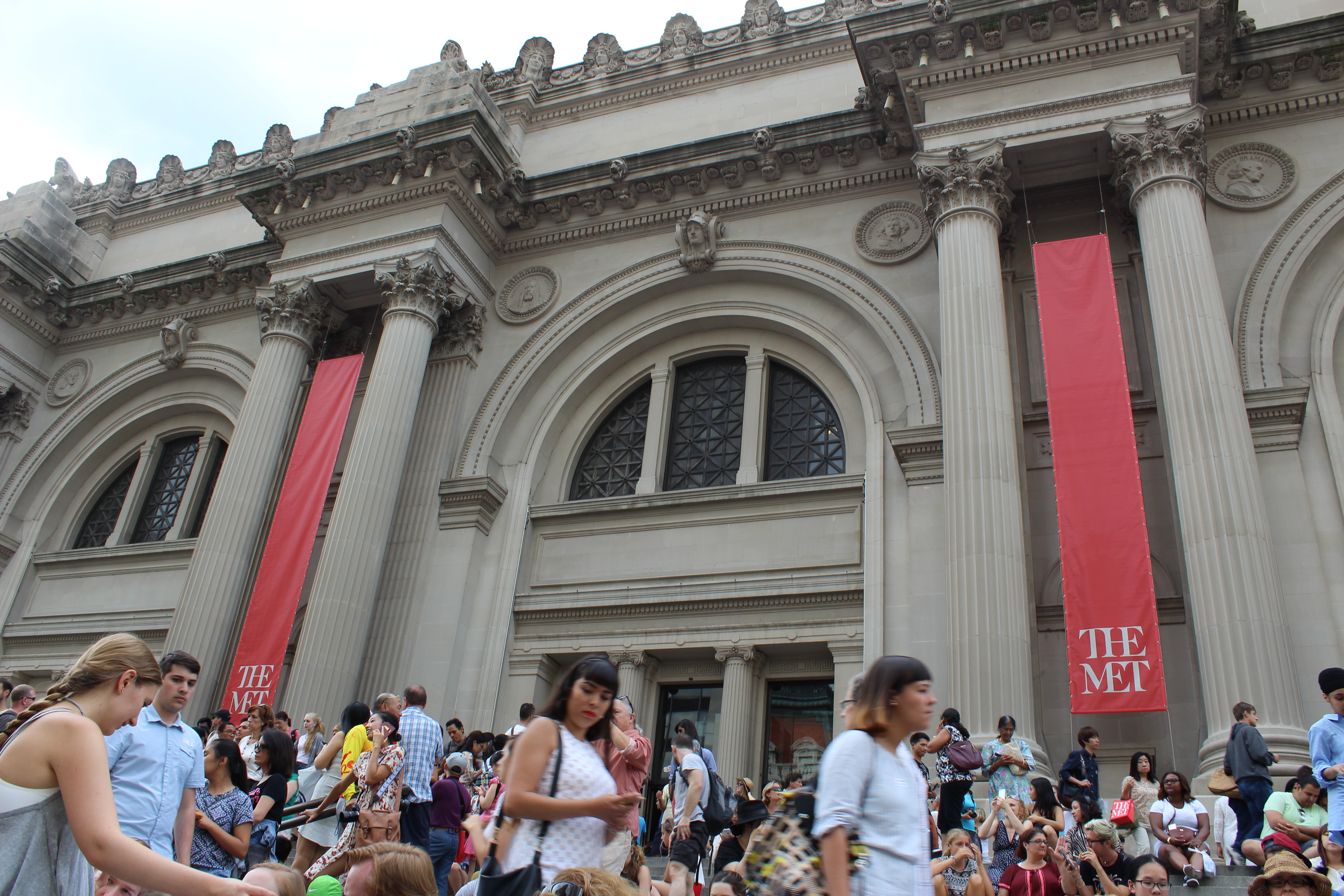 Number Six. Head to Times Square. You can enjoy shopping, dining, and the local attractions in this area.
Number Seven. Shop at Chelsea Market. Find your way here and you'll see why it is known as the local market with a global perspective.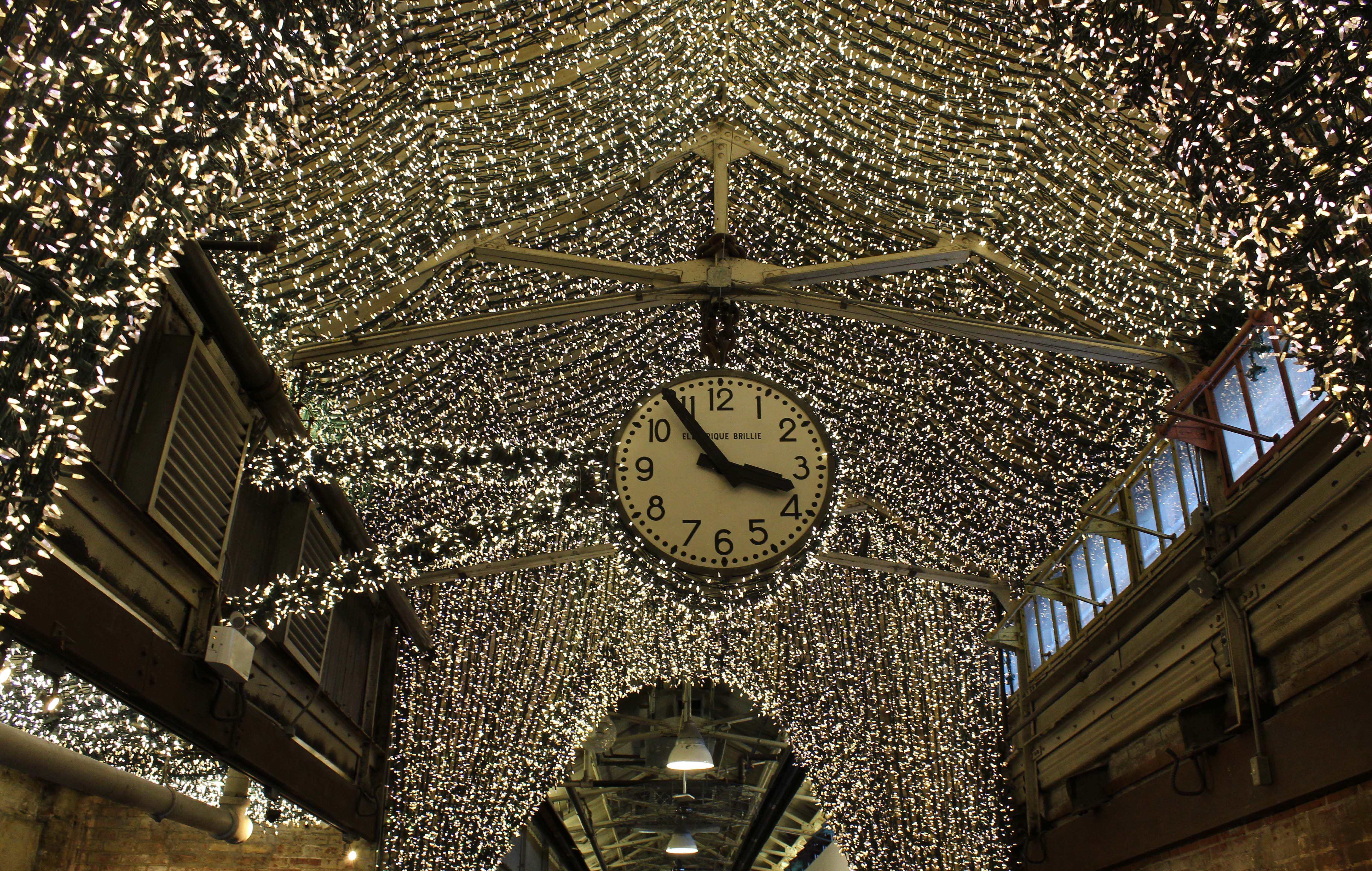 Number Eight. Take a picture with the Charging Bull. Once here you are also a few steps away from the New York Stock Exchange and Wall Street.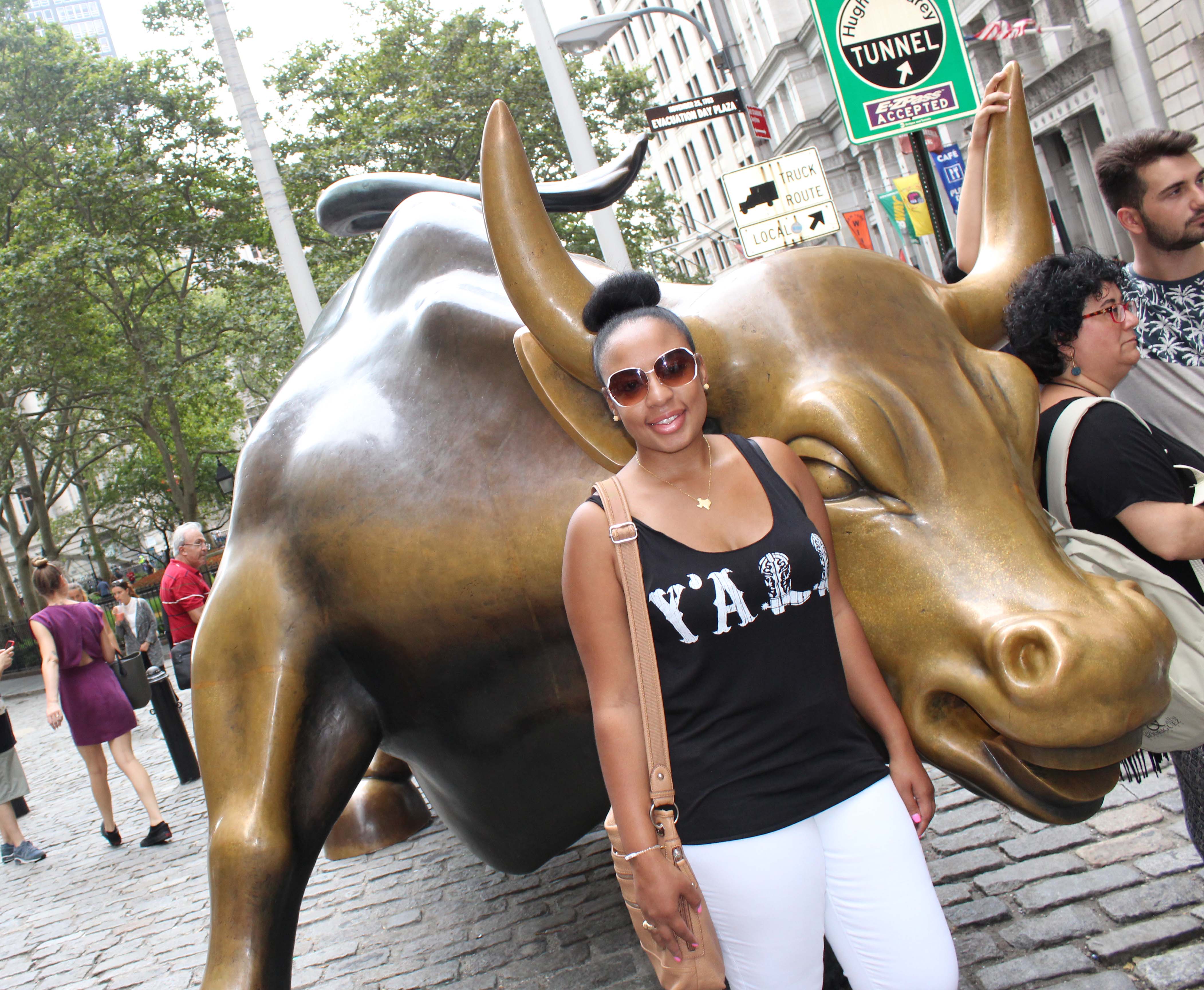 Number Nine. Stroll in Central Park. Central Park is huge!! If you are used to seeing nature everyday like I am – it will be a refreshing escape from New York's concrete jungle.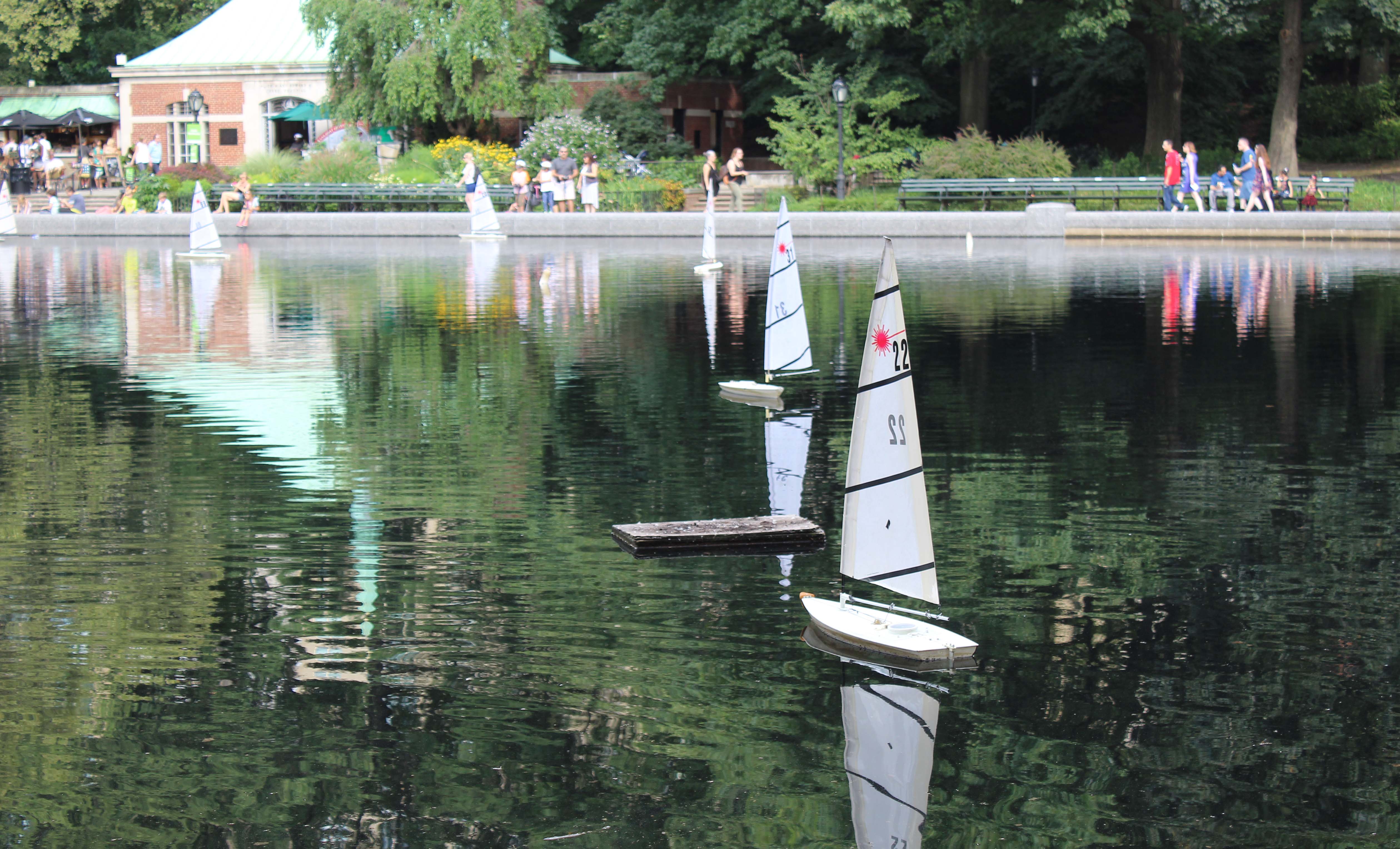 Number Ten. Take a picture at The Statue of Liberty. I also encourage you to take the Ellis Island Hard Hat Tour – my favorite experience of New York!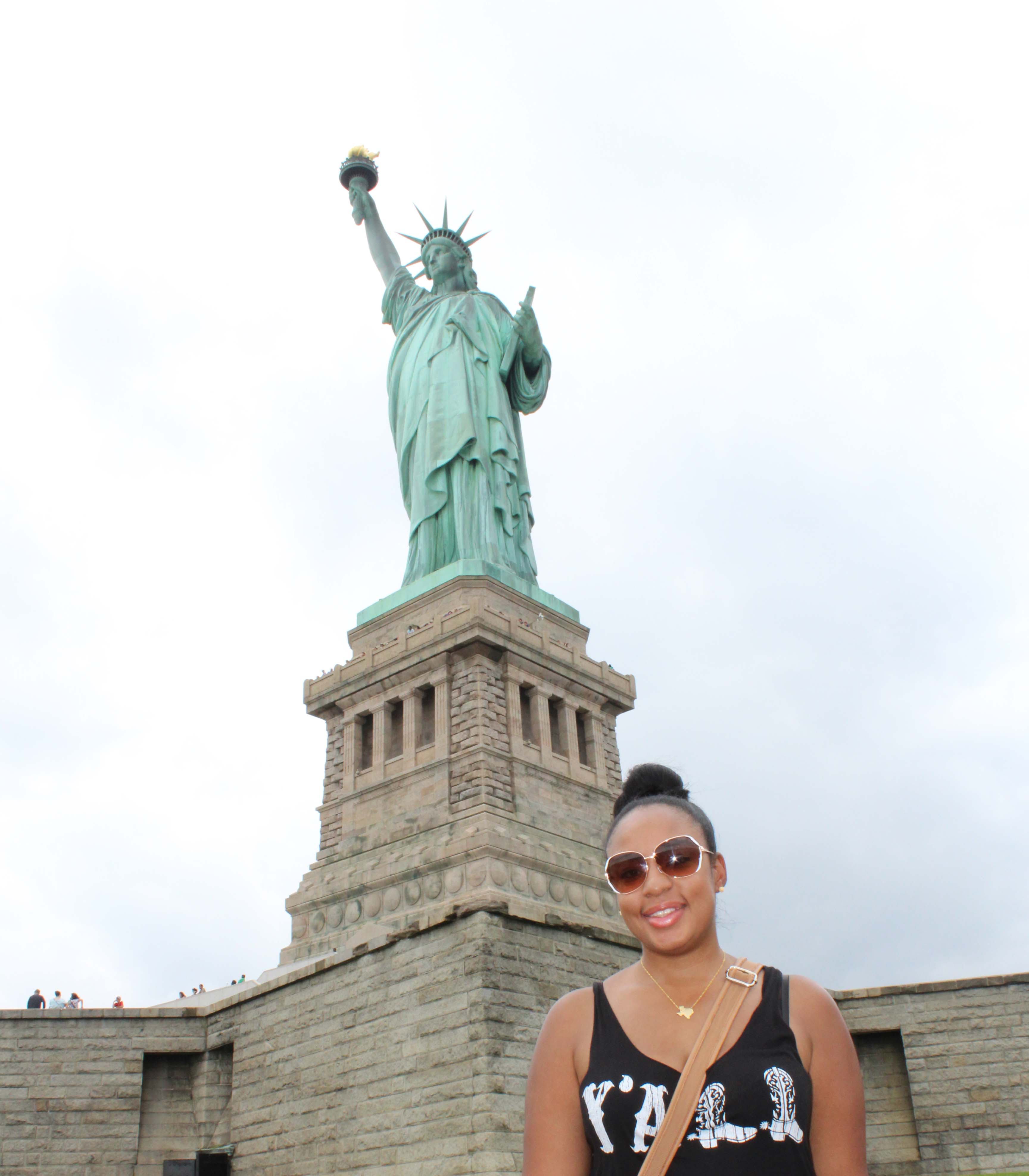 So there's your list! I hope you have a great experience using my list of ten things to do in New York!!